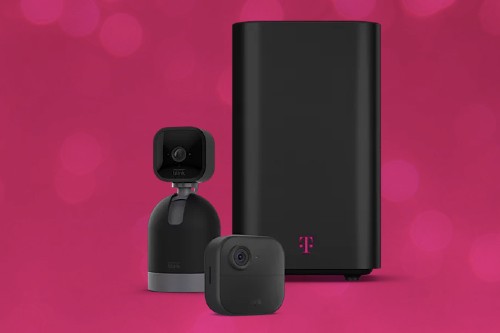 T-Mobile is encouraging more people to sign up for its 5G Home Internet service. One way it is doing this is by offering a Blink security system at no extra cost.
This includes a Blink Outdoor 4 camera and a Mini Pan-Tilt camera. Individually, you'll have to buy these for $119.99 and $59.99, respectively. This means that the deal will save you $179.98. It also allows you to start using the security system right away and connect to T-Mobile's 5G network.
Connecting to T-Mobile's 5G Home Internet service costs $50 per month. You simply need to sign up for this service so you can get the promotion. After 30 days, the Un-carrier will send you an Amazon promotion code so you can redeem your security cameras.
This is a limited time offer so make sure to sign up right away for the free offer.
Source: The Mobile Report