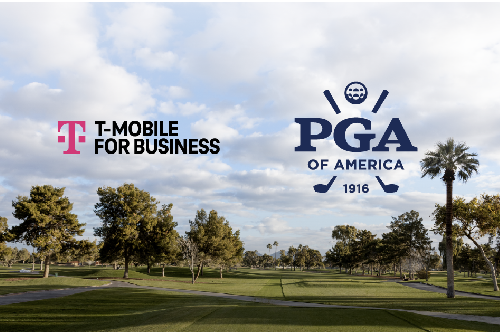 T-Mobile and the PGA of America have teamed up to enhance the experience of both the golf players and their fans. This partnership is achieved with a 5G hybrid network from T-Mo's 5G Advanced Network Solutions (ANS), which provides real-time data and an immersive viewing experience. This will be installed at the brand new Home of the PGA of America and PGA of America Coaching Center in Frisco, Texas.
PGA of America's CEO, Seth Waugh, says:
"Whether it's posting a picture of your family at the golf course to social media or one of our more than 29,000 PGA of America Golf Professionals using advanced analytics during a coaching session, the game of golf is more connected than ever. I have been hugely impressed with the innovation and passion that our new partner T-Mobile brings to every task. I am so excited by the promise of what T-Mobile can deliver to our Members and our shared vision to drive the game forward for current and future generations of players."
The partnership will allow T-Mobile to improve fan experience as well as increase the operational efficiencies for facilities and events.
T-Mobile Business Group President, Callie Field, said:
"Together, T-Mobile and the PGA of America are showcasing innovation, bringing fans closer, and creating opportunities for PGA of America Members to learn and bring those learnings to their home facilities. 5G ANS is the platform for innovation that's bringing a competitive edge to thousands of PGA Coaches, all while increasing operational efficiencies at the modern home of golf. That's the power of our 5G solutions."
You can read more about the announcement here.