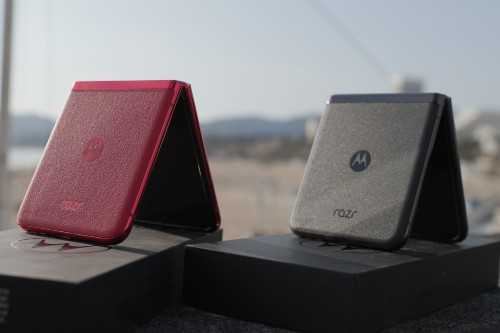 Motorola's newest smartphone is here and it's exclusively coming to T-Mobile first. More importantly, the Un-carrier will be the only wireless provider to offer the motorola razr+ in Viva Magenta color.
Internationally, this device is called the motorola razr 40 Ultra. It comes with a 3.6-inch OLED with 144Hz refresh rate on the outside and a 6.9-inch OLED display with 165Hz refresh rate inside. From within, the device is powered by a Snapdragon 8 Plus Gen 1 chipset with 8GB of RAM and 256GB of storage. There is a 12-megapixel main camera and 5W wireless charging included in the device.
Along with its announcement, T-Mobile unveiled an ongoing promotion for the exclusive launch:
Free motorola razr+ to new and existing customers who add a line or trade in an eligible device under Go5G Plus plans
Half off on Go5G or Magenta plan with trade-in
If you do decide to get the Go5G Plus promotion, you'll be able to enjoy more than $270 in additional perks each month.
Pre-orders for the device will start on Thursday, June 15. After that, the device will be available in T-Mobile's physical stores and website on Friday, June 23.
You can learn more about this offer here.
Source: T-Mobile