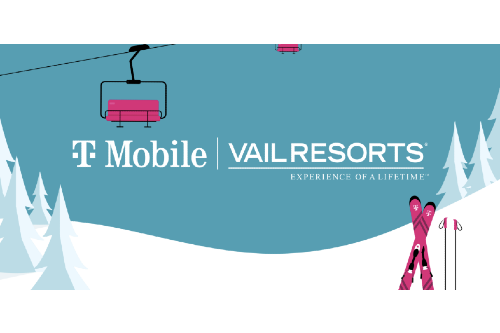 T-Mobile has some good news for those who love to go skiing (or just visiting the slopes soon)! The Un-carrier was recently chosen by Vail Resorts as its exclusive nationwide wireless partner.
The two inked a multi-year partnership that will allow T-Mobile's 5G network to be accessed throughout the 36 resorts situated across the country.
This partnership will allow the resort's employees and guests to stay connected to T-Mobile's 5G network throughout the resort's vicinity.
One of the reasons why Vail Resorts chose to partner with T-Mobile is because of its Commitment to Zero promise. Together with T-Mobile, Vail Resorts aims to achieve a zero net operating footprint by 2030. And they have chosen to partner with other companies who share the same values.
"T-Mobile's 5G can help customers revolutionize their operations. For customers like Vail Resorts, that starts with connecting employees today, and in the future, we can deliver advanced business solutions, create unparalleled visitor experiences and support sustainability efforts. This is just the beginning of what we can help businesses unleash in unexpected places and industries."

– – Callie Field, President, T-Mobile Business Group
"At Vail Resorts, we are constantly thinking about how to provide the best possible employee and guest experience. We feel confident T-Mobile will improve coverage and capacity across our North American resorts – allowing us to explore more innovations like our Mobile Pass and Lift Ticket feature rolling out next season, as well as operate even more efficiently with better-connected teams."

– Ryan Bennett, chief marketing officer of Vail Resorts
To learn more about this partnership, visit this page.
Source: T-Mobile