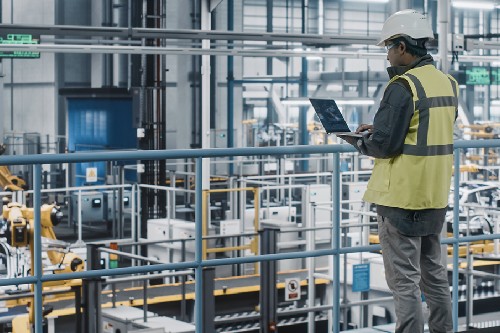 T-Mobile has announced a partnership with Amazon Web Services (AWS) earlier today. The collaboration will make T-Mobile the first US wireless provider to work with AWS to deliver customizable 5G Edge compute offerings.
With this partnership, businesses can get the performance and applications they need at reduced costs. Some examples where this will come into the picture include monitoring worker safety on remote industrial campuses, ensuring faster aircraft turnaround times at the airport, and performing predictive maintenance on manufacturing equipment.
T-Mobile Business Group's President, Callie Field, said:
"T-Mobile and AWS are coming together to do what industry-leading companies do best – make things easier for customers. Businesses need a combination of connectivity and compute that fits into their current infrastructure. With our flexible 5G network deployment options and AWS's cloud compute capabilities, we can quickly provide customers a right-sized solution to make their applications – new and existing – perform like never before."
Meanwhile, AWS' Telco Industry's Vice President, Adolfo Hernandez, said:
"AWS and T-Mobile share a common desire to work backwards from customer feedback to deliver innovation. One of the biggest challenges in galvanizing industries and revenue for 5G services has been the lack of flexible 5G solutions that meet the compute and connectivity needs for customers. Together with T-Mobile's innovative suite of 5G Advanced Network Solutions and our Integrated Private Wireless Program, we have the power to meet customers where they are."
You can learn more about AWS' Integrated Private Wireless program here.
Source: T-Mobile