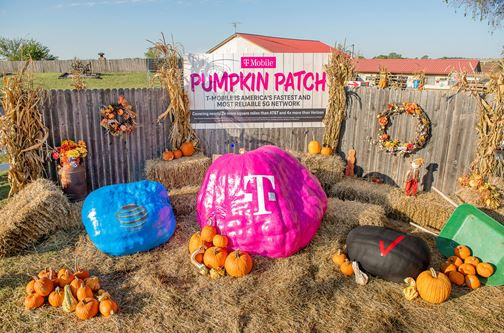 Fall is here and that means it's officially pumpkin season!
T-Mobile is celebrating the occasion by using pumpkins to illustrate its "If 5G Were" comparison series. And this comes just in time as T-Mo received new recognition from Opensignal's recent study.
To continue with its "If 5G Were" series, the Un-Carrier used pumpkins to demonstrate how large its 5G network was in comparison to AT&T and Verizon. 
As evidenced in the recent Opensignal report, T-Mobile's 5G network is the fastest, most reliable, most available, and largest. It covers almost 2x more square miles than AT&T and 4x more than Verizon. 
So here's T-Mo's The Great 5G Pumpkin comparison. What will T-Mobile use in this series next?
Source: T-Mobile