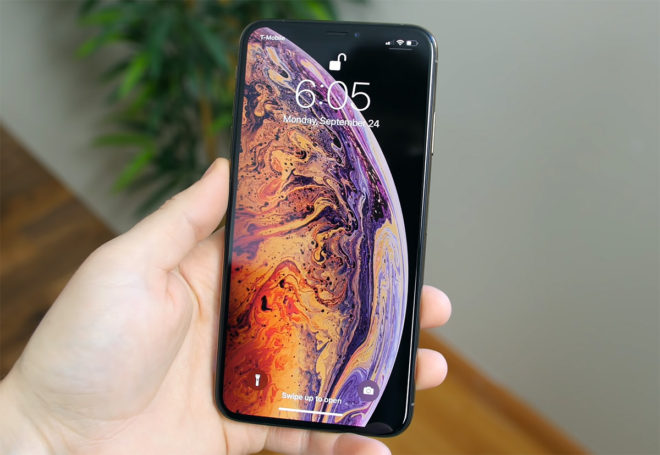 In addition to the smartwatch deal that's launching this week, T-Mobile is offering some deals on Apple and Samsung smartphones.
For a limited time, you can get up to $750 off a new Apple iPhone when you add a new line of service and trade in a qualifying device. This credit will get you a free iPhone 8 or iPhone XR or get you a significant discount on an iPhone 8 Plus, iPhone X, iPhone XS, or iPhone XS Max.
To qualify for this deal, you need to buy one of the aforementioned iPhone models on EIP and add at least one new voice line if you're an existing customer or at least two new voice lines if you're a new customer. You must also trade in a paid off iPhone X, 8, 8 Plus, 7, 7 Plus, 6s, or 6s Plus in good condition.
Once you meet the requirements, you'll get a one-time trade-in credit based on the value of your device and the remainder of the offer amount to be spread out over 24 or 36 monthly bill credits.
T-Mobile hasn't said how long this deal will run, so if you're interested, you may want to act soon.
If Android's more your thing, you can get up to $360 off a new Galaxy S9, S9+, S8, S8 Active, or Note 9 when you trade in a qualifying device. To get this deal, you must buy one of those Samsung devices on EIP, use it on any postpaid T-Mobile voice plan, and trade in one of the following devices paid off and in good condition on the same order as your new Samsung device:
Eligible trade-ins for $360
Apple iPhone 8, 8 Plus, 7, 7 Plus
Samsung Galaxy S8 series, Note 8
LG V30, V30+, G7
Eligible trade-ins for $250
Apple iPhone 6s, 6s Plus, 6, 6 Plus
Samsung Galaxy S7 series, Galaxy S6 series, Galaxy Note 5
LG G6, V20
Eligible trade-ins for $150
Apple iPhone 5s, 5c, 5, SE
Samsung Galaxy S5 series, Galaxy S4 series, Galaxy Note 4
LG V10, G5, G4
Your credit will be doled out in 24 or 36 monthly bill credits. However, T-Mobile says that a similar offer is available through Costco, and going that route will get you a rebate on a virtual prepaid MasterCard card within six to eight weeks.
Like the Apple deal, there's no word yet on when these Samsung offers will end, so you should act fast if you're interested.
We've seen deals similar to these in the past, but T-Mobile offering them again gives folks who may have missed out previously the chance to take advantage of them.
Sources: T-Mobile (1), (2), (3)