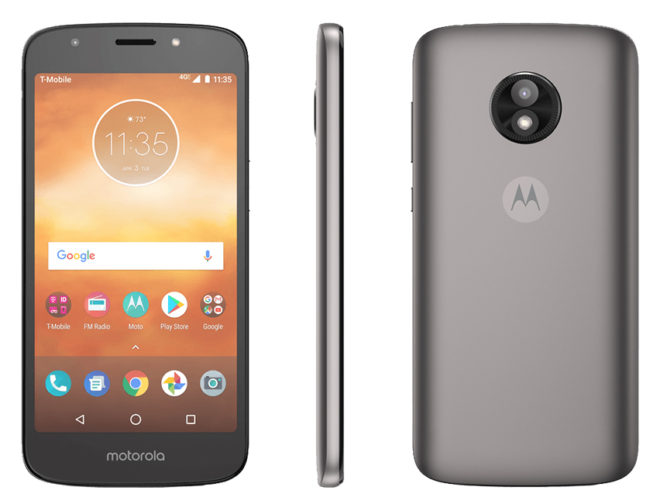 It looks like a couple of new Motorola devices are coming soon to T-Mobile.
T-Mobile today added support pages for the Moto E5 Play (above) and Moto E5 Plus (below). T-Mo hasn't made any announcements regarding either device, but if you look at the software updates support page for both phones, the launch software is listed as being available July 27th. That suggests that both Moto phones will land on T-Mobile's shelves later this week.
When it comes to specs, the Moto E5 Play and Moto E5 Plus are on the entry-level side of things. The Moto E5 Play has a 5.2-inch 1280×720 screen, 1.4GHz quad-core Snapdragon 427 processor, 2GB of RAM, and 16GB of built-in storage. There's a microSD card slot included, too, along with 8MP rear and 5MP front cameras, a 2800mAh battery, and Android 8.0 Oreo.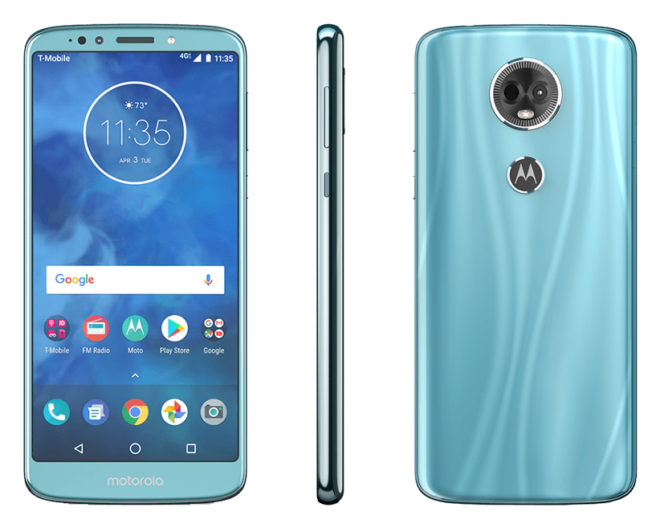 The Moto E5 Plus is a bit of an upgrade over the Moto E5 Play, boasting a 6-inch 1440×720 display, octa-core Snapdragon 435 processor, Android 8.0, 3GB of RAM, 32GB of storage, and a microSD card slot. There's a 12MP camera on the back of the phone and a 5MP camera on the front, and there's a massive 5000mAh battery included as well.
One other notable detail of these new Moto phones is that they're both listed as having LTE Band 71/600MHz support. T-Mobile says that the Moto E5 Play includes support for LTE Bands 1/2/3/4/5/ 7/8/12/13/17/25/26/66/71, while the Moto E5 Plus supports LTE Bands 1/2/3/4/5/7/12/13/66/71.
The Moto E5 Play and Moto E5 Plus ought to be solid additions to T-Mobile's device lineup. Motorola's Moto E line of phones typically offer great bang for the buck, and with support for T-Mo's 600MHz LTE coverage, the E5 Play and E5 Plus could be great for anyone looking for an affordable Android phone.
Via: Android Police
Sources: Moto E5 Play (T-Mobile), Moto E5 Plus (T-Mobile)