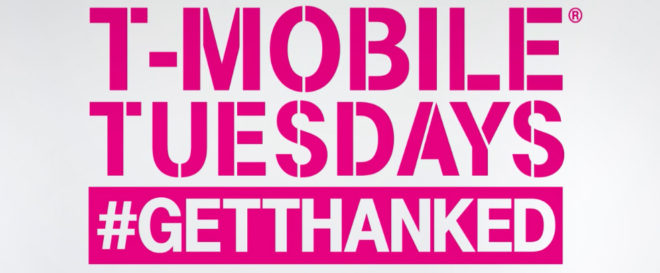 Ready to find out what gifts T-Mobile has in store for the first T-Mobile Tuesday of July?
On July 3rd, T-Mobile customers can score a $2 Dunkin' Donuts to try those new Donut Fries or whatever else on the Dunkin' menu piques your interest. Also coming next week is a one-year digital subscription to Bon Appétit, a food magazine with recipes, cooking tips, and more.
Rounding out next week's gifts is an offer of $5 off any movie ticket plus no fees for Atom Tickets. Each customer can claim this offer once any time in July, so if there's a movie coming out later in the month that you'd like to apply this deal to, you may want to wait until we get closer to its release before you claim the deal.
There will be no prizes next week.
Source: T-Mobile Tuesdays