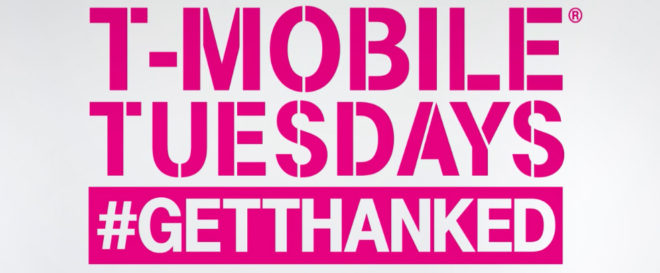 Next week will bring the first T-Mobile Tuesday of 2018, and T-Mo will have a variety of gifts for its customers to celebrate the new year.
For the January 2nd edition of T-Mobile Tuesdays, T-Mo subscribers can score a $20 dining credit to Dining Advantage, a site with deals for restaurants, entertainment, shopping, and services. Also available to T-Mobile customers next week is a free online course from Shaw Academy.
T-Mobile Tuesdays regular Shell is making another appearance next week, with T-Mo subscribers getting a discount from the gas company. Rounding out next week's gifts is a three-month subscription to Sundance Now, a streaming service that focuses on independent movies and shows.
As of Friday afternoon, the T-Mobile Tuesdays site hasn't been updated with info on the prizes that'll be available next week. I'll keep checking this weekend and will update this post when the details on next week's prizes become available.
Source: T-Mobile Tuesdays