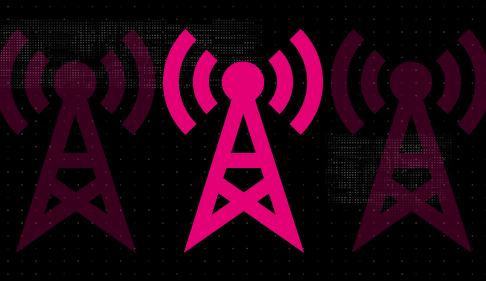 T-Mobile today made a couple of network-related announcements.
First up, T-Mobile has started testing License Assisted Access (LAA) on its network. The testing began in Los Angeles, Calif., yesterday, and the mobile broadband data sessions included download speeds up to 741Mbps using 80MHz of aggregated spectrum.
What's notable is that T-Mo says it's the first carrier in the U.S. to perform LAA testing. With this technology, T-Mobile can combine unlicensed and licensed spectrum (with greater carrier aggregation than LTE-U) to offer more bandwidth and faster speeds.
T-Mobile plans to roll out small cells that include LAA functionality later this year.
Meanwhile, T-Mobile is rolling out LTE-U starting today. LTE-U utilizes unlicensed spectrum in the 5GHz band to help improve capacity and boost speeds. LTE-U is now live in select locations in Bellevue, Wash.; Brooklyn, N.Y.; Dearborn, Mich.; Las Vegas, Nev.; Richardson, Texas; and Simi Valley, Calif. LTE-U will roll out in more locations later in 2017.
In order to take advantage of T-Mobile's LTE-U rollout, you'll need a compatible device. Right now the only device on T-Mobile's roster than can utilize LTE-U is the Samsung Galaxy S8, but expect more devices to be added in the future.
It's still early days for LTE-U and LAA on T-Mobile, and it'll be a little while before lots of people will be able to take advantage of these network features. They're still worth getting excited about, though, because both technologies should help to improve speeds when you are able to take advantage of 'em.
Source: T-Mobile