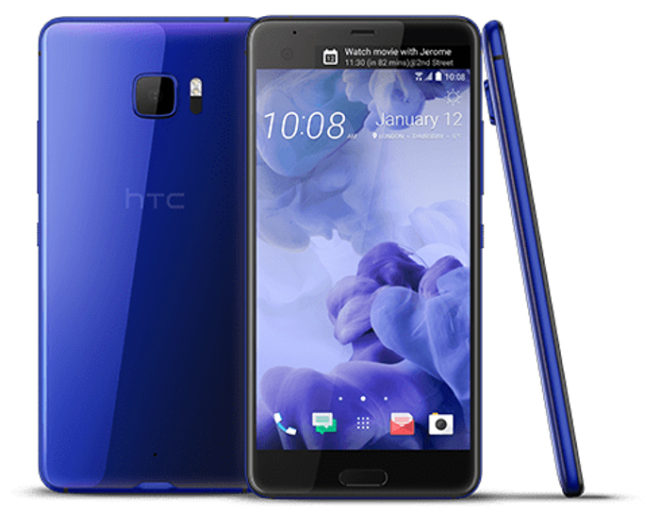 Nearly two months after making its official debut, the HTC U Ultra is ready to launch.
HTC recently updated its U Ultra product page to say that the device will begin shipping to buyers on March 10. Pricing for the unlocked HTC U Ultra is $749, and it's currently available from HTC in blue, black, and white color options.
The U Ultra has a few features that HTC likes to highlight. One is its secondary display, a 2.05-inch 160×1040 screen above the main 5.7-inch 2560×1440 display that can give you quick access to app shortcuts, contacts, notifications, and more. And then there's the Sense Companion, an assistant that learns from your usage and makes recommendations based on it, like recommending a restaurant if you're away from home.
HTC is also touting the U Ultra's camera performance. It's got a 12-megapixel rear camera with features like phase detection autofocus, laser focus, optical image stabilization, and a pro mode with manual controls. Meanwhile, the front camera features a 16-megapixel sensor.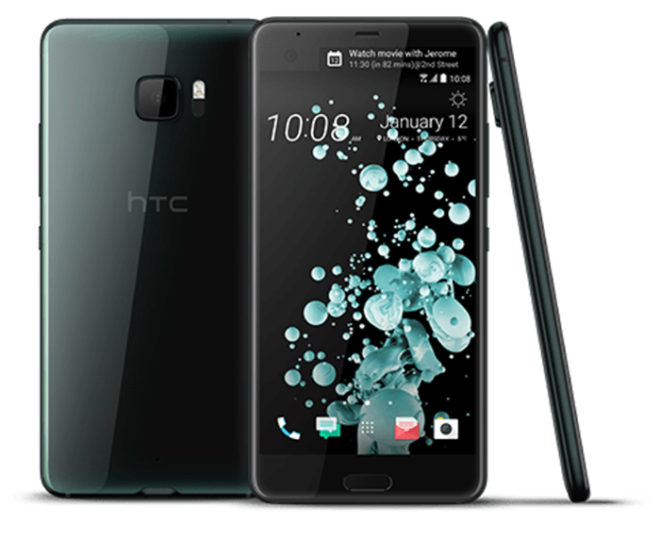 Other features of the HTC U Ultra include a Snapdragon 821 processor, 4GB of RAM, 64GB of storage, a microSD slot, a 3000mAh battery, and a USB-C port that you'll use for charging and for plugging in headphones since there's no 3.5mm headphone jack here. On the software side, the U Ultra comes preloaded with Android 7.0 Nougat.
HTC sells the U Ultra unlocked with support for GSM 850/900/1800/1900MHz, 3G UMTS AWS/850/900/1900/2100, and LTE bands 1, 2, 3, 4, 5, 7, 8, 12,17, 20, 28, 38, 39, 40, and 41. When I asked about support for VoLTE and Wi-Fi Calling on T-Mobile, HTC's Jeff Gordon said, "I can confirm VoLTE and WiFi Calling on the HTC U Ultra will work with T-Mobile."
The HTC U Ultra has a nice look thanks to its glass front and back, but because it's not being offered by T-Mobile, you'll need to live the unlocked life (aka the one without EIP or JOD) if you want that glass body to be yours. To get a closer look at the U Ultra, you can visit HTC's product page at the link below.
Source: HTC