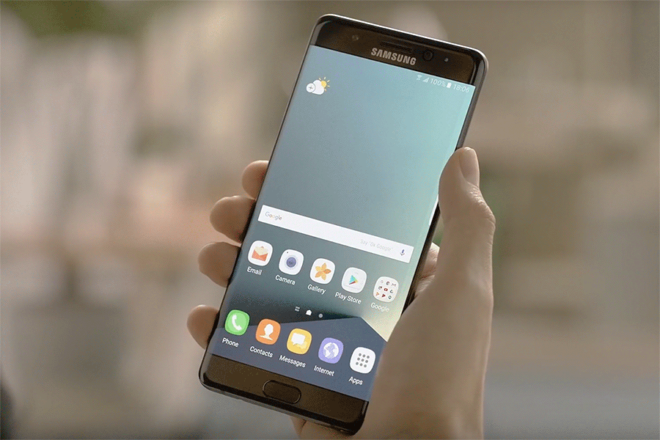 Last month, Samsung and T-Mobile rolled out an update to T-Mo Galaxy Note 7 units that limited their battery charge to 60 percent in an effort to get Note 7 users to return their phones. If that didn't stop you from continuing to use your Note 7, Samsung may soon disable your device.
One Galaxy Note 7 user on US Cellular has reportedly receive a message from their carrier that Samsung will soon block the phone from charging. The text, which has been shared by The Verge, says, "As of Dec. 15, Samsung will modify the software to prevent the Galaxy Note 7 from charging. The phone will no longer work."
While this text came from US Cellular and not T-Mobile, we've seen all the US carriers collectively push out updates to hinder the Note 7 in the past, and so it's likely that the same thing would happen here.
Samsung declined to comment about this text message, and US Cellular hasn't responded to questions about it. However, the Note 7 has already been blocked from cellular networks in New Zealand, and devices in Canada and Australia will be soon be disabled as well.
Again, this isn't official, but anyone still using a Note 7 might want to start making plans to move to another device. If Samsung is indeed planning to disable Note 7 units in the US on December 15, we should hear something official about it soon.
Source: The Verge