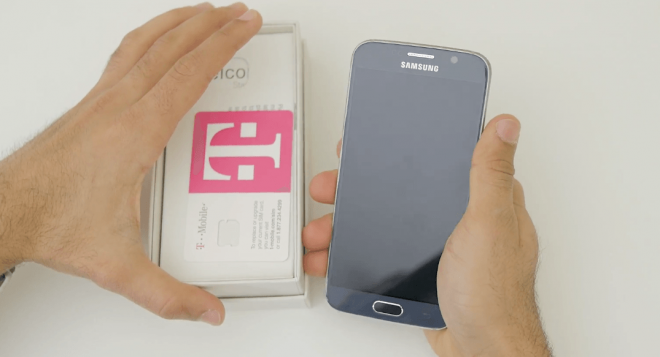 Samsung Galaxy S6 and S6 edge owners, your week is starting off with a bang.
T-Mobile is now pushing Android 6.0.1 updates to its Galaxy S6 and S6 edge. As you might expect, the updates are pretty large, with both weighing in at around 1.3GB.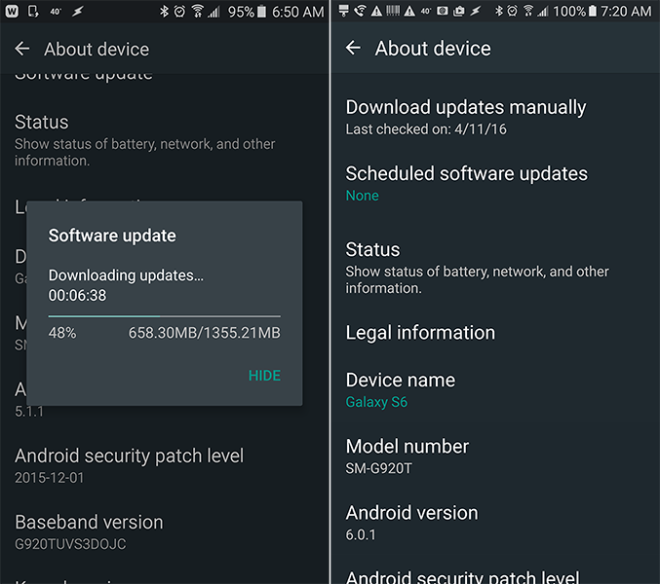 As for what's included in the update, T-Mobile's official changelogs are rather sparse, only mentioning the upgrade to Marshmallow. We do know that that includes new features like Google Now on Tap and improved app permissions, though.
If you've got a Galaxy S6 or S6 edge and haven't yet gotten an update notification, you can check for your update manually by going into Settings > About device > Software update. And once you do get Marshmallow installed, be sure to share your first impressions of the update with us!
Thanks, Marc and Joseph!
Sources: T-Mobile Galaxy S6, S6 edge