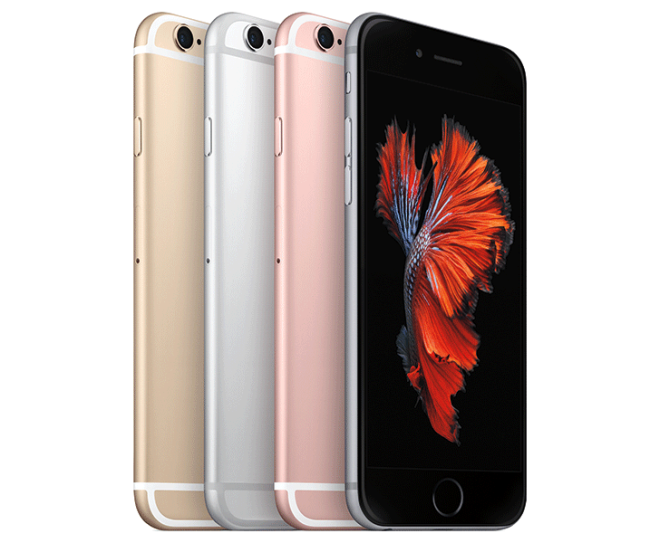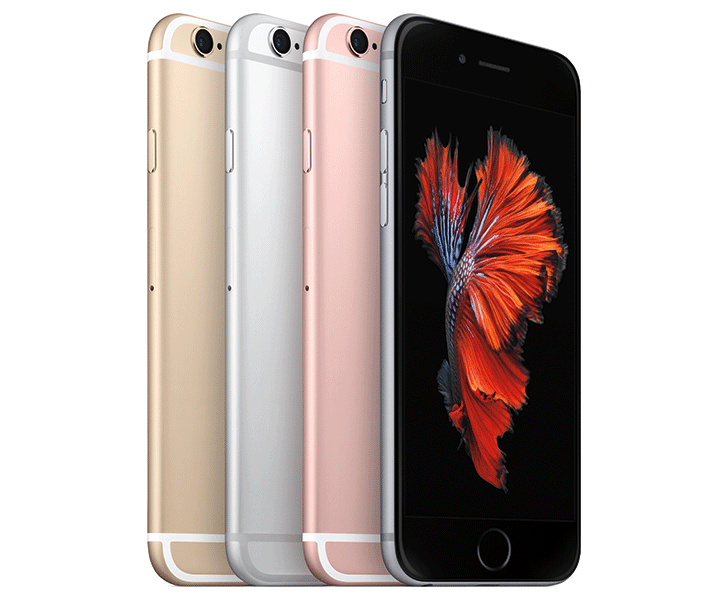 If you were dedicated enough to get your iPhone 6s or iPhone 6s Plus pre-order in early, you may want to check your inbox.
Several TmoNews readers that pre-ordered their iPhone 6s or 6s Plus last weekend are getting shipping notifications and tracking numbers this weekend. The shipments are being sent overnight, but note that you probably won't be getting your phone early in the week. Apple instructs FedEx and UPS to hold deliveries of its new iPhones for future delivery so that they hit customers' doorsteps on the day that the new models actually launch, which in this case is September 25.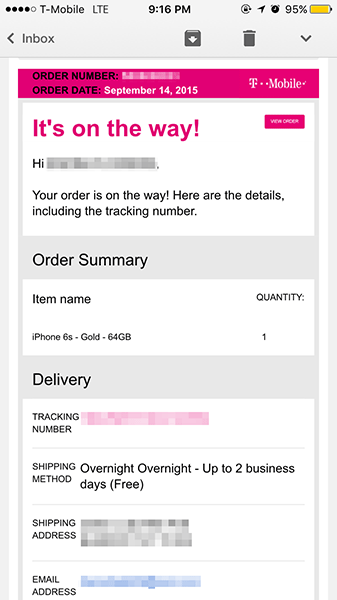 One other tidbit that's worth mentioning is that iPhone 6s and 6s Plus pre-orders that are heading to New York or Philadelphia might end up being delayed (via MacRumors). Pope Francis is visiting New York City on September 24 and 25 and then moving to Philadelphia on September 26 and 27. UPS has posted an alert that explains that during Pope Francis's visit, there will be no pickups and deliveries available in select ZIP codes. Only limited areas of these ZIP codes will be affected, depending on which streets are closed, but this is still something to keep in mind if you're in one of these cities.
Here are the ZIP codes that UPS says will be affected:
New York (September 24-25):
10001, 10007, 10017, 10021, 10022, 10023, 10029
Philadelphia (September 25-26):
19102, 19103, 19104, 19106, 19107, 19109, 19123, 19130, 19146, 19147
If you're located in one of the affected areas and you're concerned about your phone being delayed, you likely have the option of having your phone delivered to a UPS or FedEx store or facility and picking it up yourself.
Thanks, John, Sydney, Miguel, Mike, and everyone in the comments!