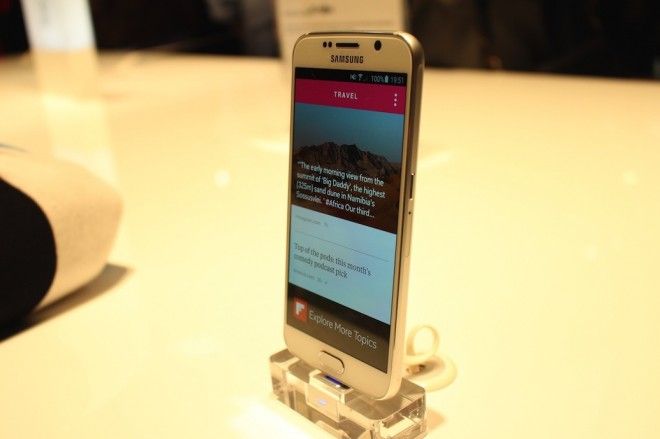 In the smartphone market, for me, Samsung always stood out as having phones that had all the features you could possibly need. Although they've never incorporated them in a way I particularly admired, they offered something to those who cared little about premium design and materials, and cared more about features and flexibility. With the Galaxy S6, the Korean tech giant has gone against its own grain and released a metal and glass device that's beautiful and slim. But there are some surprising trade-offs.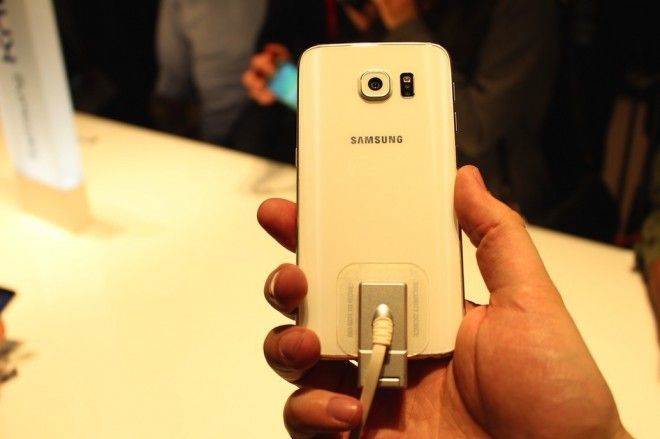 I got my hands on the T-Mobile bound S6 at the launch event in Barcelona, and I'm left feeling pretty impressed. Perhaps except the Note 4, I've never seen or held a better designed Samsung phone. It has a metal chassis with slightly curved edges and Corning Gorilla Glass 4 on the front and the back. It feels incredibly solid, and surprisingly, not too slippery.
The screen on the front is a 5.1-inch QuadHD Super AMOLED panel with a pixel density pushing close to 600ppi. Those tightly-packed pixels are powered by an Exynos octa-core processor with 3GB of RAM, and kept running all day by the 2,550mAh battery.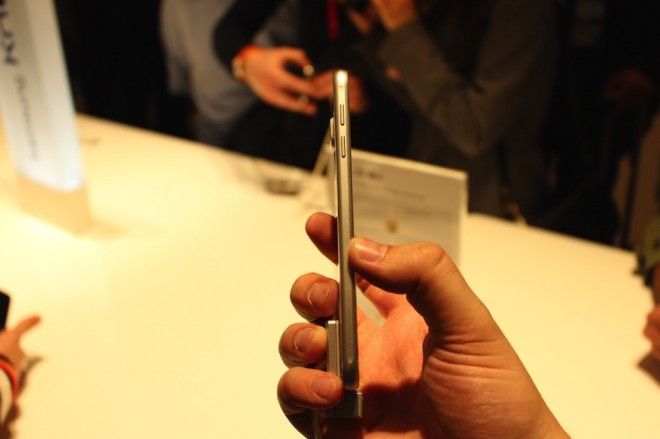 But here's where the trade-offs begin. Unlike every other Galaxy S phone in existence before this one, the battery is non-removable. No swapping out the battery for a spare, or buying a custom back door with a bigger third party battery built-in. You get your 2,550 cell, and that's it. Its internal storage isn't expandable either. There's no Micro SD card slot. Samsung has dealt with that slightly by announcing three different storage models (32/64/128 GB), but that's no comfort to those who like having their content on an interchangeable format.
But that's where the bad news ends with the S6. From everything we've seen, heard and experienced so far, the S6 seems like a fantastic flagship device. It runs Android 5.0 Lollipop, has wireless charging built in as standard and comes loaded with Samsung Pay which will work at card machines even if they don't have NFC receivers.