If there's one thing we're short on in the world of T-Mobile devices, it's big Windows Phones. But, there's a small glimmer of hope shining from FCC filings which could indicate that's about to change.
In a filing made by Microsoft, there's a device that's been tested on a number of LTE and HSPA bands. All of which point to a device compatible with T-Mobile's airwaves. The device was tested on band 2 (1900MHz) LTE and WCDMA,  Band 4 LTE (1700/2100), and even tested on T-Mobile's low-frequency 700MHz band 12 LTE network.
There were a couple of other LTE, GSM and WCDMA bands tested as well, but, the fact that T-Mobile's current bases are covered has potential to be good news. If this amounts to a new T-Mo Lumia.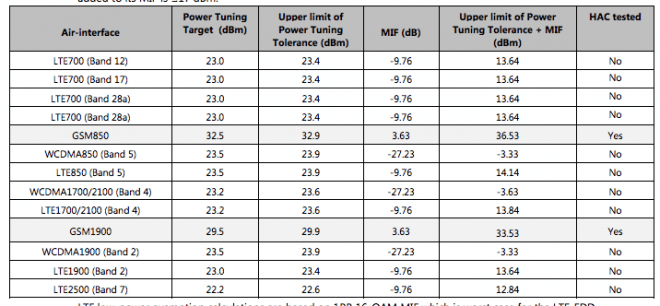 From the looks of all the evidence, it's almost certain that this device will be the follow-up to the mid-range Lumia 1320. This was the budget phablet launched by Nokia to provide a more wallet-friendly option, alongside the Lumia 1520. Digging through the filings revealed the mobile device labels, which include the model numbers RM-1064 and RM-1065. These are variants of a RM-1062 device previously found in the filings.
Scouring around the internet for those model numbers reveals a number of intriguing articles. And it would seem that dummy units of this Lumia 1330 have been arriving in India. These are the RM-1062 models, which offer support for even more LTE bands.
I must iterate, that just because a compatible device shows up at the FCC doesn't mean we're going to see it on T-Mobile. But we know one won't show up on T-Mobile unless it's been to the FCC first. So, I – along with many T-Mo Windows Phone fans – am hoping this makes its way to the magenta carrier. Although, it'd be nicer if it was a flagship phone. Not another mid-range device.
With all that said, Microsoft is hosting an event on Monday, March 2nd in Barcelona during MWC 2015. And yours truly will be there, and you can be sure I'll be bringing you coverage if anything is announced re: T-Mobile showing Lumia some love.