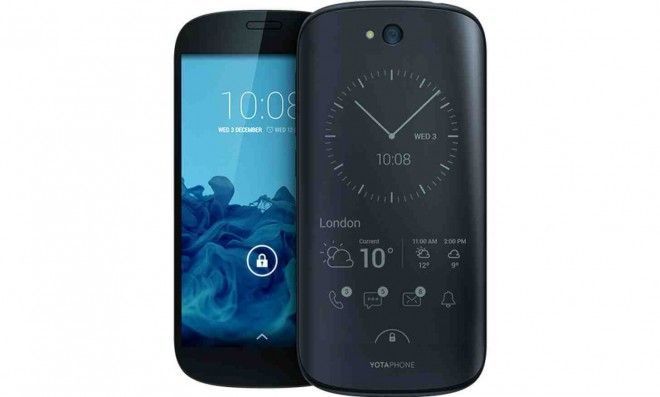 At CES in Las Vegas just last week, the YotaPhone 2 drew a lot of attention. Its unique two-screen design is building its own hype. And – at the moment – the device isn't available to buy in the States. But that will change. The manufacturers chief stated that the second generation YotaPhone would be sold through a U.S. carrier at some point in the near future. He didn't say which carrier. But if a report by Android Authority is anything to go by, T-Mobile could be the company's chosen partner in the U.S.
The site's sources claim that it will be available at some point in March/April. Despite the publication's confidence in their source's information, the writer advises not to treat this intel as guaranteed. A lot could change between now and when the intended launch is supposed to take place.
We don't have any pricing yet for the U.S. launch. Pricing globally reflects that of a flagship device, and will more than likely follow the same strategy in the States.
Apart from the innovative rear e-paper touchscreen the YotaPhone 2 also features a 5-inch 1920x1080p AMOLED display on the front. It also has an 8MP camera on the back, a 2.1MP front-facing camera and a 2,500mAh battery all packed in to a device that's 8.95mm thin. To power it, there's a 2.2GHz quad-core Snapdragon 800 processor, 2GB RAM and 32GB storage, plus wireless charging.
Source: Android Authority