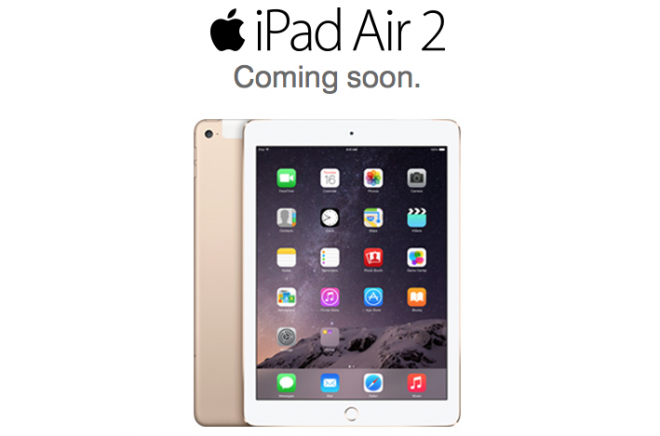 T-Mobile was remarkably quiet following yesterday's Apple event, and didn't officially announce that it would be carrying the new iPads. Today, the pre-registration pages have gone live and you can sign up to hear as soon as the iPad Air 2 and iPad mini 3 are available to order from T-Mobile.
Of the two, the iPad mini 3 is the closest to its predecessor. Apple's seemingly just added a Touch ID button and changed none of the other internals. There's no speed bump, no better display, no better camera. So, my advice – Grab the iPad mini 2 for $100 cheaper.
As for the iPad Air 2, Apple has done a lot to improve the device, even if there's nothing truly ground-breaking about it. It's now just 6.1mm thin, that's thinner than the iPhone 6. The non-protruding camera is an improved 8MP snapper that's been updated with some of the iPhone's best features: Slo-mo, Panorama and Time-lapse. It's also got a clever HDR engine, all powered by the bespoke image processor built in to the brand new A8X. For a full write-up on the iPad Air 2, head on over to my piece over at TiP.
It seems like a great tablet, and the LTE model supports all the bands you need (except band 12). But, if you have an iPad Air, I still don't quite see the need to upgrade. This is the first time in years I'm not planning on grabbing a new tablet. However, if you have any of the older models, this could represent a huge jump in performance.
Let us know if you're planning on buying either of the new tablets. Personally, I think this is the most underwhelming iPad release so far. But I'm feeling particularly old and cynical today. How about you?
iPad Air 2 pre-registration page
iPad mini 3 pre-registration page