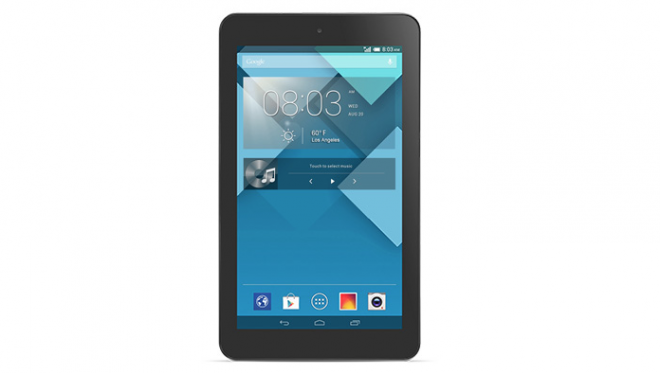 T-Mobile announced this morning that MetroPCS is entering the tablet market for the first time. From today, you can stroll in to a MetroPCS store and walk out with the budget-friendly Alcatel OneTouch Pop 7 for $149 (plus tax).
T-Mo's prepaid brand is also launching a range of great value data plans for tablets. Existing customers with a phone service will get a $5 discount on the tablet plans which (including the discount) line up as follows:
$10/month: Unlimited data with 1GB high-speed
$20/month: Unlimited data with 3GB high-speed
$30/month: Unlimited data with 5GB data
As for the tablet itself, the OneTouch Pop 7 isn't your flagship, market-leading tablet, but the specs are admirable for a low-end device. It features:
7-inch touchscreen display
1.3GHz dual-core processor
Android 4.2 Jelly Bean
4G, Wi-Fi and Bluetooth
2MP camera
1GB RAM
8GB storage
"We're firm believers that mobile technology should be easy-to-use and priced to be accessible to all consumers, not just those with deep pockets," said Steve Cistulli, Senior Vice President of North America for ALCATEL ONETOUCH. "Both T-Mobile and MetroPCS continue to disrupt rate plan offerings for consumers – much in the same way ALCATEL ONETOUCH is disrupting what it means to have affordable, accessible technology – which is why the partnership between our brands is such a great value for our customers."
With the holiday season coming up, it's easy to see why MetroPCS launched a cheap tablet now. By offering a low cost device, with a value monthly plan, it can ensure maximum uptake.
Source: MetroPCS