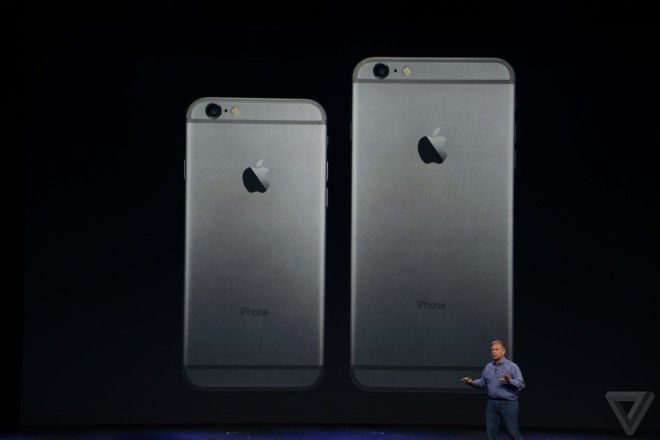 We've been contacted by several readers since iPhone 6 and 6 Plus pre-orders went live last Friday. Some stating how much trouble they had getting an order through, others having gone a tiny bit more smoothly. Since then, T-Mo's logistics team have been frantically assigning devices to customers and started off the shipment process.
Some of our readers started getting texts that their pre-order would be arriving today, September 18. That's one day earlier than planned. Whether or not it actually turns in to a delivery today is yet to be seen, but the UPS deliver notice below seems pretty legit, and it's not the only notice we've seen.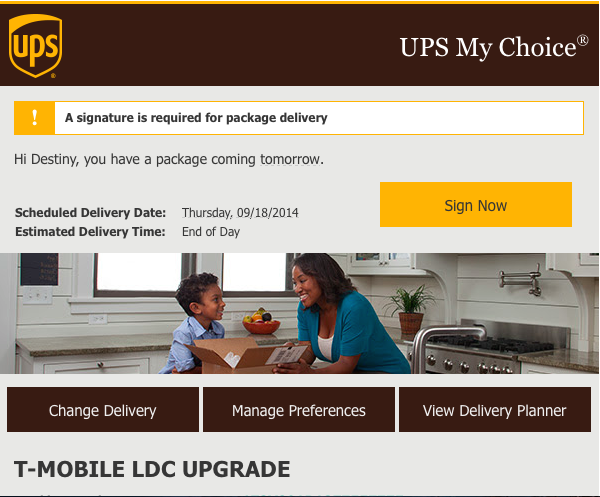 While a lucky few might have a slim chance of getting their new iPhones early, most who contacted me received the text below, indicating it's arriving exactly as planned: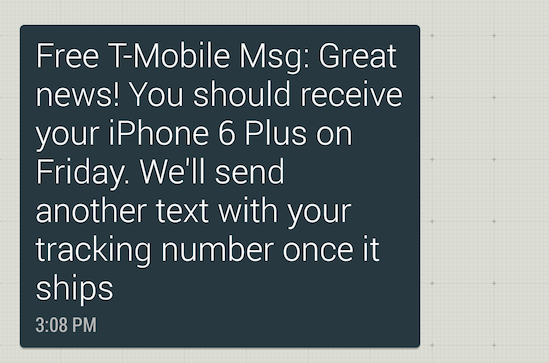 To see those notices is something of a relief. I don't think I was the only one who worried that T-Mobile system errors would come back to haunt customers, leaving them with unfulfilled orders.
It's worth noting that these orders were all placed on Friday (apart from a few JUMP customers who ordered at the weekend). And that even some who did pre-order on Friday still haven't been given a concrete shipping date. One reader ordered the iPhone 6 Plus on Friday and received the following statement from T-Mobile today:
"Thank you for your iPhone pre-order. We have seen very high pre-order demand since the iPhone 6 and iPhone 6 Plus launch was announced, and want to assure you that your order is a priority for us. We will be sending you an update on the status of your order in the next 1 to 2 days, which will include when we expect your iPhone to be delivered."
With high demand for any product, it's really not surprising to see some needing to wait a little longer. But exactly how long that wait will be is yet to be seen.
It could be worse though. One unlucky reader was told that they'd need to place their order again after his – through some technical problem – got cancelled. And he wasn't alone according to his chat with Customer Support.
"Just got an email from T-Mobile saying they'd cancelled the iPhone 6 order I'd placed on the 12th. Called support, and they said a bunch of orders got cancelled for no apparent reason. My credit card company says they haven't done any declines, so it's clearly a T-Mobile problem. Rep said only solution is to place a new order, losing my place in line. Very frustrating."
So clearly, not everyone's had a smooth and flawless experience. How has your pre-order been? Is yours shipping? Is it arriving at all, or did it get delayed or cancelled?
Let us know in the comments below.