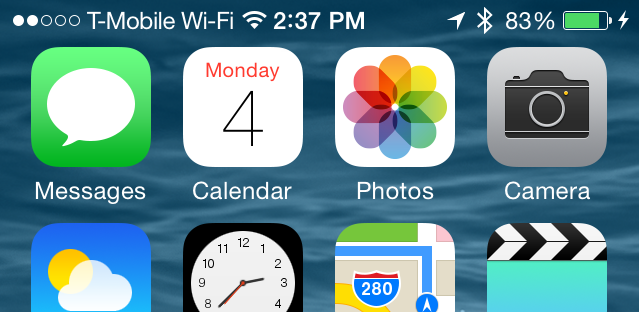 A couple of hours ago, Apple made the 5th beta version of iOS 8 available to registered developers. Among some of the minor changes is something most T-Mo customers will hope remains in the final release later this year: A Wi-Fi calling indicator.
With previous beta versions (3 & 4), although Wi-Fi calling was possible for T-Mobile subscribers, there was no easy way to tell if you were using the service or just using a regular cellular connection. Now, Apple's made it much easier to tell. A new "T-Mobile Wi-Fi" indicator (above) appears in the status bar to leave you in no doubt.
As with any beta version, things can be removed or changed between now and the public version that's coming this fall. But – in most instances – any new additions are kept. So there's a very good chance you'll have a simple indicator to keep you informed when you update to iOS 8 in October.