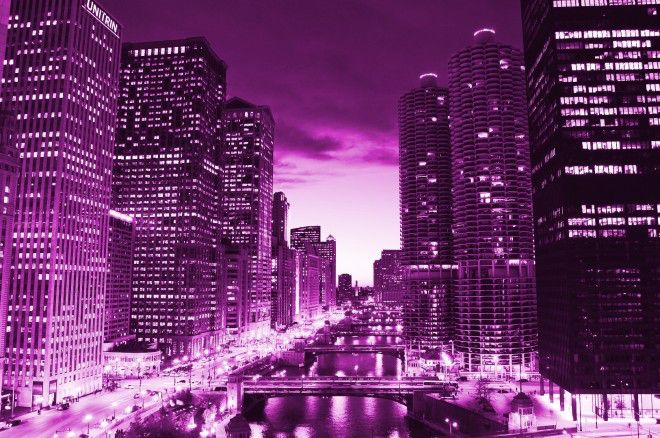 T-Mobile has just announced a new, competitive family plan which it's going to launch on July 30th. A family of four will be able to get 10GB of LTE data (2.5GB each) until 2016 for $100 per month. The plan includes all the usual Un-carrier benefits, including unlimited talk, text, free international data and unlimited music streaming.
John Legere announced the new offer in a blog post this morning and – in his usual style – calls AT&T out on its so-called "BS". Big Blue announced "best ever" family plan pricing this morning, and T-Mo's energetic CEO couldn't help but make a point about it.
"When I pulled up to that ad, I also knew we were about to blow AT&T's "Best-Ever" completely out of the water.  Because starting July 30 through September, a family of four can get up to10 GB of LTE data – 2.5 GB each – until 2016 on America's fastest nationwide LTE network with all the Un-carrier benefits for just $100 a month on T-Mobile.

So, here's the math:  AT&T's "Best-Ever Pricing" four lines for $160 vs four lines for $100 with T-Mobile—with unlimited talk, text, and data plus up to 10 GB of LTE data on our data-strong network. Plus, their "Best-Ever" deal comes with a boatload of crap – domestic overages, international roaming fees, hidden device subsidy costs, and on and on. "
And just in case you weren't sure on how pricing compared between the big four, for a family of four, he published a simple comparison table: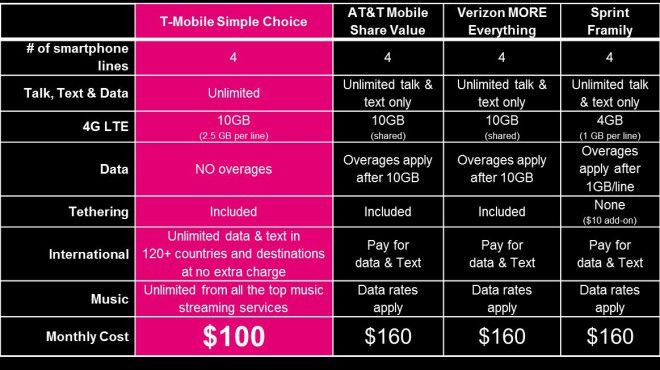 $100 for four people certainly seems like an incredible deal. Saving $60 vs. the rivals is a huge difference. Are you planning on taking T-Mo up on its offer?
Worth noting, before we get carried away, this is a limited time offer. You'll only get the plan at this price until 2016.