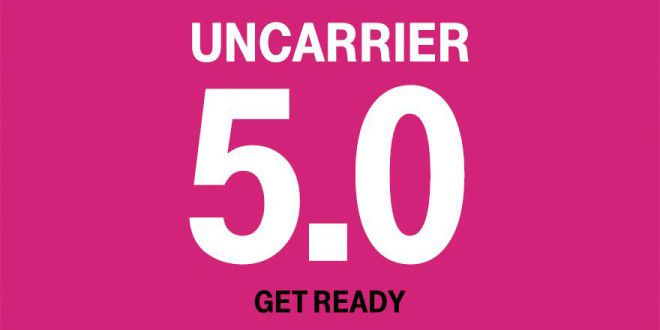 Tonight T-Mobile held its big Un-carrier 5.0 event in Seattle, but the gathering ended up being even bigger than we originally anticipated. Not only did John Legere and Co. introduce us to Un-carrier 5.0, they also took the wraps off of Un-carrier 6.0!
First up, we've got Un-carrier 5.0 and the iPhone 5s "Test Drive." As part of its new program, T-Mobile will let customers try an iPhone 5s with unlimited domestic usage for a full 7 days. After the trial is up, customers can return the iPhone to a T-Mobile store and pay nothing for their trial.
So what's the catch, you ask? Well, there is a bit of fine print worth mentioning. When you sign up for a Test Drive, T-Mobile will place a $699.99 hold on your credit card. If you return the iPhone 5s with a cracked screen or water damage, you'll need to pony up $100. And if you decide not to return the iPhone at all, you'll be charged $700 for the unit.
T-Mo's Un-carrier 5.0 move also includes some big network news. T-Mobile has activated its Wideband LTE network in 16 markets across the U.S., giving those lucky Magenta Army members access to a network with peak download speeds of 150Mbps. The current list of Wideband LTE markets as follows:
Atlanta, GA
Birmingham, AL
Columbus, OH
Dallas, TX
Detroit, MI
Honolulu, HI
Houston, TX
Jacksonville, FL
Los Angeles, CA
Minneapolis, MN
Mobile, AL
Orlando, FL
Portland, OR
Seattle, WA
Tampa, FL
Upstate, NY
T-Mobile also announced that it has rolled out its Voice over LTE (VoLTE) service in 15 U.S. markets. Of course, we've got the full list for you:
Atlanta, GA
Austin, TX
Boston, MA
Chicago, IL
Dallas, TX
Houston, TX
Long Island, NY
Los Angeles, CA
Minneapolis, MN
New Jersey
New York, NY
Philadelphia, PA
San Francisco, CA
Seattle, WA
Washington, D.C.
So there's Un-carrier 5.0. With its iPhone 5s Test Drive and LTE network improvements, there's goodies included for both new and existing T-Mobile customers. What do you think of T-Mobile's Un-carrier 5.0 effort?
Sources: T-Mobile (1), (2)