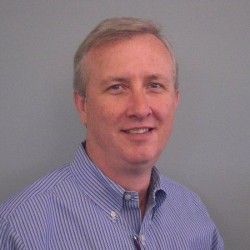 Yesterday, T-Mobile announced that it has appointed Tim Fisher as its new Director of Loss Prevention. Previously, Fisher has held various positions at Best Buy in corporate, and in the field and has been in similar roles at Target. The news was originally reported by LP Magazine, information provided by Loss Prevention Recruiters.
Official press release spiel:
Tim joins T-Mobile after a successful career at Best Buy where he held a variety of leadership positions for both the field and corporate. Tim also held leadership positions with Target and is a member of the RILA Asset Protection Steering Committee and a member of the Board of Advisors for the LPRC.
It's not massive news, but, it's nice to see someone join the ranks of Team Magenta. If any of you bump in to him on your travels, at work, be sure to give him a good reception. Welcome to T-Mo, Tim.
Source: LPMagazine