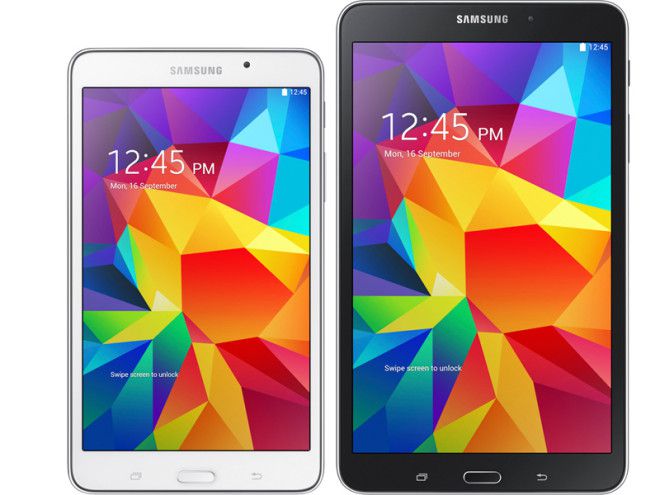 Today, Samsung took the wraps off its fourth generation Galaxy Tab(s). And it'll be available in three different sizes: 7.0, 8.0 and 10.1 inch models will all be available to pre-order from tomorrow. Pricing is scaled to reflect the different sizes, with the 10.1-inch model being most expensive at $349 while the 8-inch and 7-inch models will set you back $269 and $199 respectively.
Shortly after the tablet was announced, T-Mobile confirmed that it will be stocking the devices from this summer. No specific pricing or release dates were given, so we'll have to hold on tight for those. If the PR release is anything to go by, T-Mo will only be selling the 8-inch version:
"Samsung's latest sleek and stylish 8-inch tablet is an affordable option for anyone who enjoys movies, music and TV shows, as well as taking and sharing photos. And, when paired with a T-Mobile Simple Choice Plan, customers can get nearly 1.2 GB of FREE data through the end of the year – with access to T-Mobile LTE on America's fastest nationwide 4G LTE network. All with no annual service contract, no overages, no hidden device costs, no upgrade wait, and no crazy international data roaming charges for travel in 100+ countries."
The 8-inch model features a 1280×800 resolution display, a 1.2GHz quad-core processor, 16GB storage and 1.5GB RAM, plus a rear 3MP camera and 1.3MP front facing shooter. On the software-side, it runs Android 4.4 KitKat and will be kept going by a 4450mAh battery.
We'll keep you updated on pricing and availability when we get it.
Source: T-Mobile