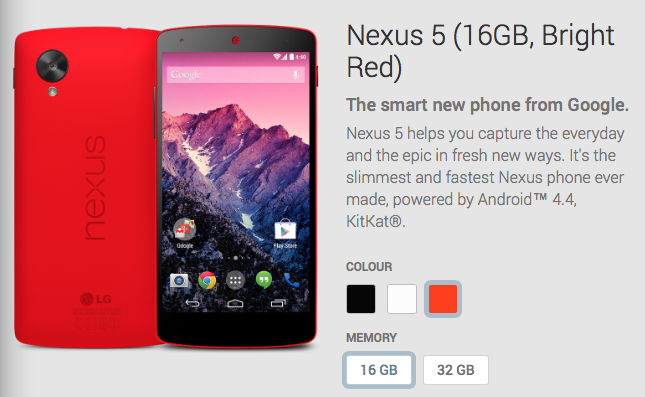 Recently, the internet's been buzzing over a new color Nexus 5. And now, it's officially here. I know many of you are keen on the Nexus 5, so you'll be glad to know that a new hue is available. You can now order a bright red version of the vanilla Android phone from Google Play Store. Just in case – like me – the black or white didn't tempt you. I'm now in the process of trying to restrain myself from buying it.
Since it's only available direct through Google, you'll have to pay up-front for the device.
If you fancy it, head on over to the product page and order one.