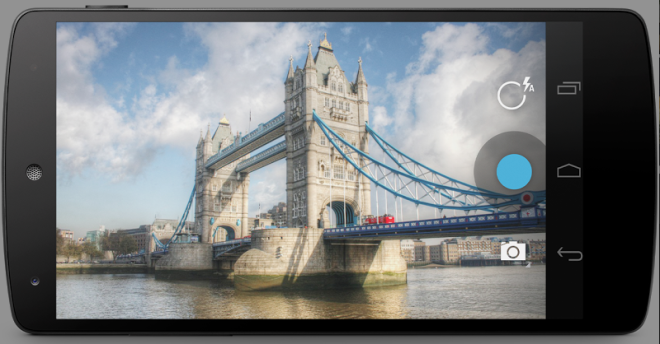 Just a short while ago the official Nexus Google+ page posted an update stating that the next incremental update to Android 4.4 would be rolling out at some point today. In fact, some of you may have already noticed the update arrive.
With the update comes a handful of camera updates which should improve your image quality:
HDR+ lets you to take great shots in challenging environments, say where there's a large contrast of bright and dark portions of the scene and also in low light situations. When you press the shutter button, instead of taking just one picture, we take a burst of shots in about 1/3 of a second, and apply computational photography to intelligently fuse images together.
All of this gets a boost with an update to Android 4.4.1 rolling out today to Nexus 5. It improves the camera with faster focusing, especially in low light, faster white balancing, for truer colors, the ability to pinch-zoom the viewfinder in HDR+ mode and less shutter lag. 
If you spot the update on your device, be sure to let us know.
Via: Nexus on G+