I know all of you want to hear about the 4.3 to your Galaxy S4, sadly, I don't have any more news on that yet. However, if you're still rocking the Sony Xperia Z, you'll be glad to know there's now an update waiting for you. You might not be so glad to know it isn't Android 4.3. But, an update is better than nothing, right?
Android 4.2 is now available to download over the air from your Xperia Z. The update was mentioned on Tmo's support page: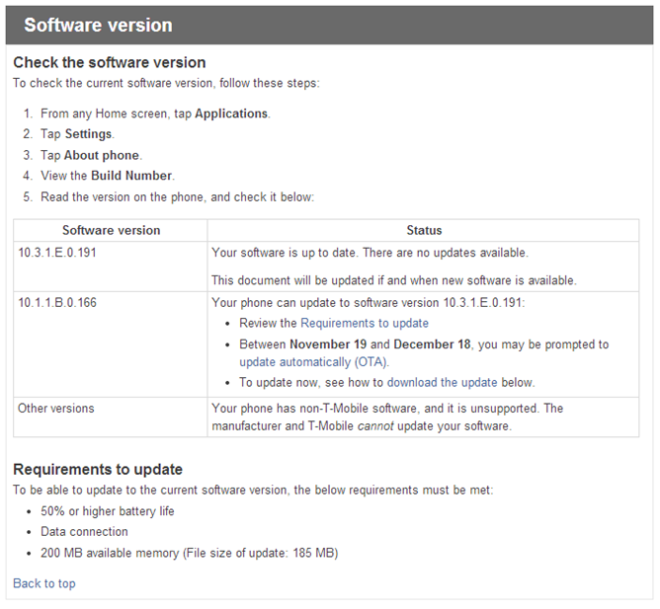 As noted by Android Police, it's been 5 months since the international model got 4.2. So there's no knowing how long the Tmo update will take for 4.3, which is yet to make its way to the unlocked/GSM model. I probably wouldn't get my hopes up on that one.