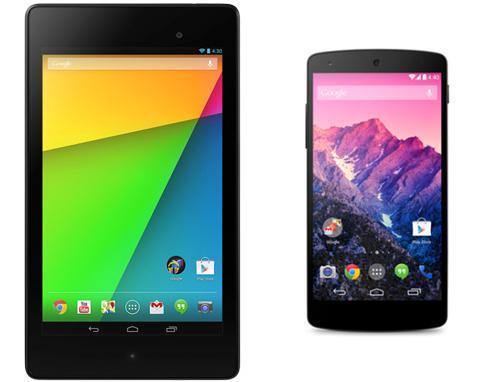 Just a short reminder for those of you who may have forgotten/not seen the original announcement. Both the Nexus 7 tablet and Nexus 5 are available to buy from T-Mobile retail stores from today. The tablet was previously only available for pre-order online, shipping today. The Nexus 5 was available to order online only from November 14th.
In terms of pricing, the Nexus 5 is available for $41.99 down with 24 monthly payments of $17 on EIP. Nexus 7 is available for $0 down and 24 monthly payments of $16. Google's tablet will also fetch any buyer 200MB free data each month. As per the new tablet deals, new customers will also need to sign up to some form of plan, existing customers can take an EIP on the Nexus 7 without signing up to any additional plans.
Let us know if you picked either device up from your local store today. If so, what are your first impressions? Great devices, or so-so?
Nexus 5 order page on T-Mobile.com
Nexus 7 order page on T-Mobile.com