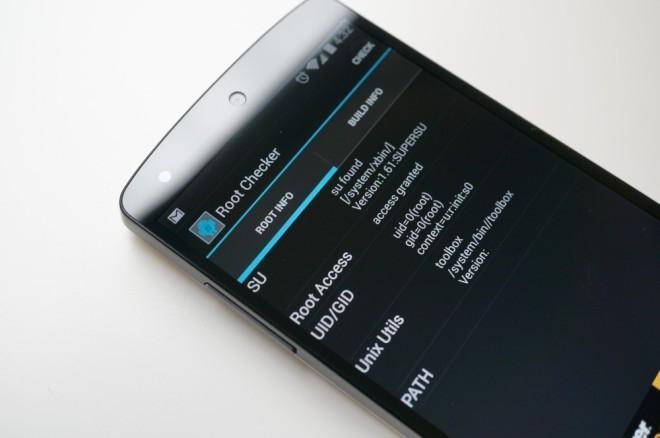 Many of you, I'm sure, will have decided not to wait until the end of this month to get your hands on the Nexus 5. Besides the fact you don't have to wait as long, ordering it direct from Google Play will almost certainly be the cheapest way to get hold of your next "Pure Google" device.
For those of you who have already got one, and are keen on rooting it to please your inner hacker, Chainfire over at XDA Developers has published an easy guide on how to root your Nexus 5. It must be stressed, this is the CF-Root, specifically for "rooting beginners", or those who don't want to stray too far from the comfort zone of stock Android. Be sure to thank the developer or donate to him if you like his work.
Warning: As with any rooting procedure, this comes with its risks. It's unlikely to happen, but it can damage your device and invalidates your warranty.
Download this .zip
Once downloaded, extract the file and save it to your computer's desktop (or any other familiar folder/file).
Power down your Nexus 5.
Boot your device in bootloader/fastboot mode by holding down a volume button and the power button to turn it on.
Connect your device to your computer.
Go to the folder where you placed the .zip file, then run the appropriate program. For Windows, that's the "root-windows.bat". For Mac OS X it's "chmod +x root-mac.sh" then run "root-mac.sh". For Linux people it's "chmod +x root-linux.sh" then run "root-linux.sh".
Once you've gone through those steps, you should see the program doing its thing, and you'll se a red Android on your phone's screen. That signals you're done, and your Nexus 5 is rooted.
Source: XDA-Developers