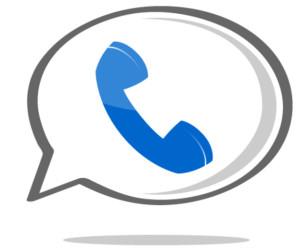 If there's one service I've been intensely jealous of watching the U.S. mobile scene from the UK, it's Google Voice. And, although Google hasn't really been paying much attention to it recently, it's nice to know the service is becoming more useful to more people. However unintuitive the added new features might seem, they are – at least – something.
Last week, Google announced that its Voice service would be adding support for MMS. Essentially, users can send picture messages to a Google Voice number and have their pictures end up in their contact's email inbox to view at any time. Sprint allowed its users to make use of this functionality already, and now, T-Mobile has joined in.
Edit – Just thought you guys would like to see the original post by Alex Wiesen on his G+ profile, published a couple of hours ago:
"Last week +Nikhyl Singhal   announced MMS support is coming to Google Voice. We're happy to announce this week another step towards improving MMS support for Google Voice. T-Mobile has allowed MMS messages from their users to be sent to Google Voice users. Similar to MMS messages from Sprint users, these messages will appear in Gmail, and you can be notified of the message via SMS. We continue to work with other carriers to broaden support for messaging and bring MMS to Hangouts. More good things are coming!"
If any of you have contacts using Google Voice, send them an MMS and let us know if/how it works and if its something you find useful.
Via: AndroidPolice