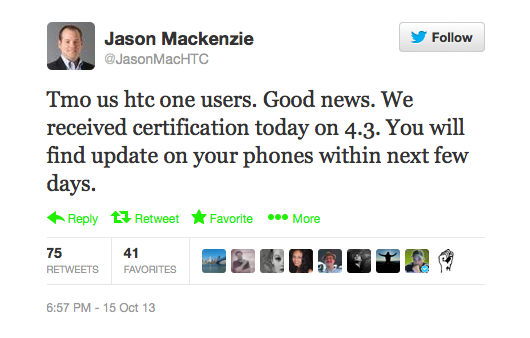 HTC America President Jason Mackenzie is back on the Twitters updating T-Mobile HTC One owners with some new information on the Android 4.3 update. Thankfully, the news is good, very good as Mackenzie states the update received certification yesterday from T-Mobile and that will mean an update rolling out "within the next few days."
The update will include new lock screen widgets, numeric battery levels in the status bar, a new quick settings panel in the notification bar, options to configure the home button (hooray), improvements to the camera (always welcomed), and an easier to manage file format for Zoe clips.
I think this calls for a happy dance.