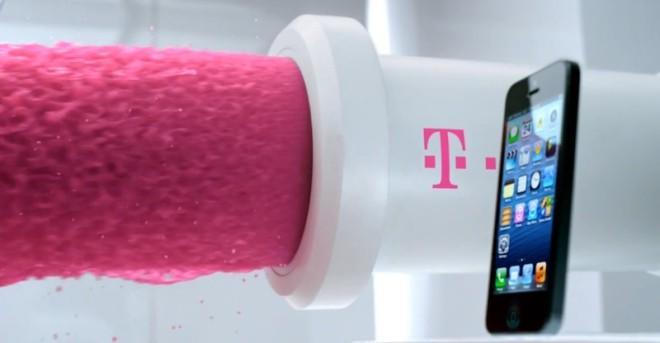 Some more good news for T-Mobile as Kantar World Panel reported the company saw a growth in sales on the strength of iPhone. In fact, T-Mobile grew to 13.2% of smartphone sales in the US market for a three-month period ending this past August, marking the highest share of sales over the past year and a growth of 1.1%. These numbers reversed a trend of year-over-year decline for T-Mobile.
As for where the iPhone fits in, according to the data compiled during the three-month period, the iPhone 5 accounted for 17.1% of all T-Mobile smartphone sales. That doesn't ignore that the majority of the carriers smartphone sales run Android, but the iPhone is the single-best selling handset. That's pretty amazing considering the iPhone 5 was already months old when it finally debuted on the Magenta store shelves.
Kantar Worldpanel ComTech Global Strategic Insight Director Dominic Sunnebo stated:
"When iOS first debuted on T-Mobile in mid-April, the majority of sales came from consumers upgrading from a feature-phone to their first smartphone. However, looking at those who purchased an iPhone in the August period, 56% of those consumers came from another smartphone, including 38.5% from an Android device."
Furthermore, Sunnebo also continues:
"The discounts seen in August may have been in response to AT&T and Verizon, which have followed suite with similar programs, debuting at the end of July and August, respectively. With these carriers once again on a level playing field, it will be interesting to see if T-Mobile can continue its upward trajectory."
Whether or not T-Mobile can continue its upward trajectory is anyones guess, but I'm sure T-Mobile isn't resting on its laurels to see what else the competition can cook up. With Uncarrier Phase 3 right around the corner, there's little question T-Mobile will again attempt to shake up the industry and keep up their momentum.