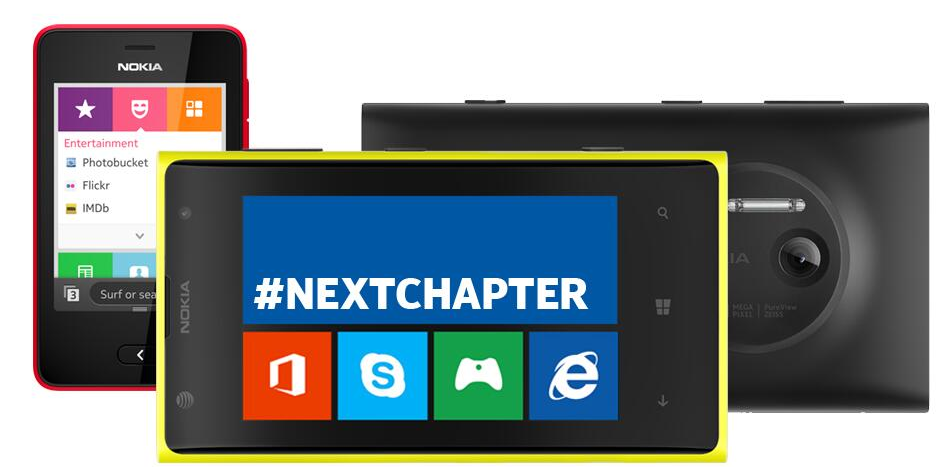 There are only a few things that can get me to stop watching a Comedy Central roast, but the news that Microsoft has purchased Nokia's Devices and Services unit stopped me in my tracks. In a joint announcement, outgoing Microsoft CEO Steve Ballmer and Nokia CEO Stephen Elop announced the deal as the clock struck 11 pm Eastern.
Building on this successful partnership, we announced some important news today: an agreement for Microsoft to purchase Nokia's Devices & Services business, to deliver more choices, faster innovation, and even more exciting devices and services to our customers.

With the commitment and resources of Microsoft to take Nokia's devices and services forward, we can now realize the full potential of the Windows ecosystem, providing the most compelling experiences for people at home, at work and everywhere in between.
The reality is that this deal has been rumored, desired and sat around in the back of our minds ever since Nokia announced it was going "all in" with Microsoft. However, now that it has finally happened…mind blow.
What kind of impact this will have on Window Phone 8 and its market share moving forward remains to be seen, as is the relationship between Nokia and its carrier partners around the world. Regardless, this is very much a "holy shit" kind of move, even if we saw it all saw it coming a year ago. Microsoft is now a phone/tablet maker and they've got plenty of cash to pump into pushing their Windows and Windows Phone 8 brand right to the forefront of our minds.
The joint press statements follows below with the official statement from Microsoft available here. 
The Next Chapter: An open letter from Steve Ballmer and Stephen Elop

Microsoft to acquire Nokia Devices & Services, accelerating the Windows ecosystem
Nokia and Microsoft have always dreamed big – we dreamed of putting a computer on every desk, and a mobile phone in every pocket, and we've come a long way toward realizing those dreams.

Today marks a moment of reinvention.

Nokia has an identity spanning 150 years of heritage, innovation, excellence, and change which began and will continue in Finland and around the world. From humble beginnings as a paper mill factory, to manufacturing rubber boots and car tires, and then to mobile phones, reinvention is in Nokia's blood.

Nokia will now write its next chapter, focused on enabling mobility through its leadership in networking, mapping & location, and advanced technologies.

For Microsoft as well, today is a bold step into the future, a huge leap forward on our journey of creating a family of devices and services that delight people and empower businesses of all sizes.

Our partnership over the past two and a half years, which combined our respective strengths to build a new global mobile ecosystem, has created incredible results: award-winning phones and amazing services that have made Nokia Windows Phones the fastest-growing smartphones in the world.

Building on this successful partnership, we announced some important news today: an agreement for Microsoft to purchase Nokia's Devices & Services business, to deliver more choices, faster innovation, and even more exciting devices and services to our customers.

Today's agreement will accelerate the momentum of Nokia's devices and services, bringing the world's most innovative smartphones to more people, while continuing to connect the next billion people with Nokia's mobile phone portfolio.

With the commitment and resources of Microsoft to take Nokia's devices and services forward, we can now realize the full potential of the Windows ecosystem, providing the most compelling experiences for people at home, at work and everywhere in between.

We will continue to build the mobile phones you've come to love, while investing in the future – new phones and services that combine the best of Microsoft and the best of Nokia.

Nokia and Microsoft are committed to the next chapter.

Together, we will redefine the boundaries of mobility.

Steve & Stephen

The transaction is expected to close in the first quarter of 2014, subject to approval by Nokia shareholders, regulatory approvals and other customary closing conditions. Read more here:http://www.microsoft.com/en-us/news/press/2013/Sep13/09-02AnnouncementPR.aspx