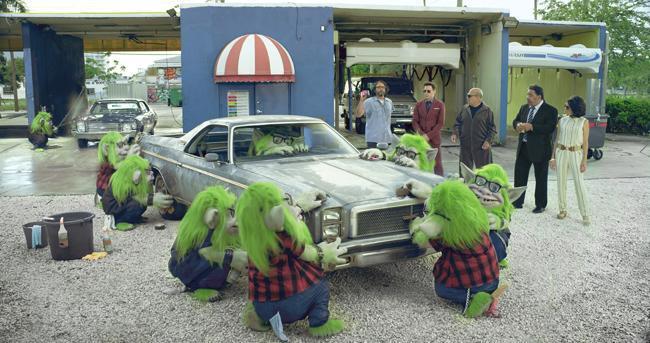 Update: Moments after this post went live, HTC posted the full 2:02 commercial on their own YouTube page. 
HTC's first Robert Downey Jr. (inspired?) commercial for the company's recently announced "Change" campaign has leaked online. With the actors recent string of movie successes, I expected a real "wow" or "cool" factor with this $1 billion dollar campaign. Instead, all I have to say is…wut? Can someone explain to me how this is going to convince me to buy a HTC device? Don't get me wrong, I get the inner meaning, that HTC is anything you want it to be. But Humongous Tinfoil Catamaran? Hold This Cat? Wut? And what is going on with these green trolls?
Will this ad Help Turn Company around? That's seems unlikely and it's unlikely this particular spot will boost HTC's bottom line as green trolls aren't likely to get people running out the door to buy a new smartphone. Still, it's RDJ and I'm interested to see where HTC can go with this campaign. I just hope $1 billion dollars buys more than cats and green trolls, otherwise it'll be Help This Company.
TheNextWeb via YouTube