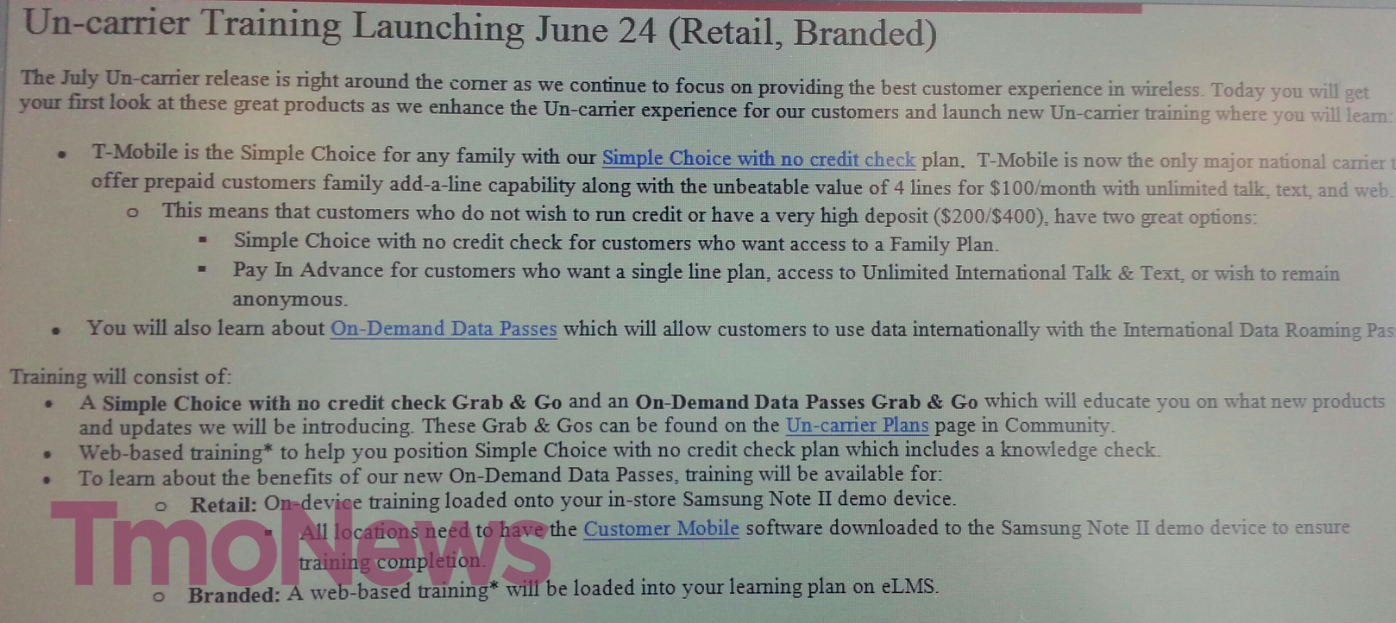 T-Mobile's UNcarrier Phase 2 plan is swinging into gear as employee training kicks off this morning. As expected, Phase 2 revolves around a new Simple Choice
As our earlier rumors indicated, at least a portion of Phase 2 will revolve around a new "Simple Choice with no credit check" plan. The bottom line here is that customers who do not want a credit check or require a high deposit now have more options.
While the documents don't go into specifics, we're told the rates for customers who choose to go this route will be the same as what's now offered and are specifically geared toward customers who don't want to have their credit run. I'm also told there won't be any EIP offered with this plan and customers will buy phones outright. The image itself hints at "the unbeatable value of 4 lines for $100/month with unlimited talk, text and web."
It's clear we're missing a few pieces of info and it's likely there's nothing "major" about Phase 2 other than its hopeful name. till, we're always on the lookout for new and exciting T-Mobile rates and services and I'll continue to be vigilant as more details come my way.