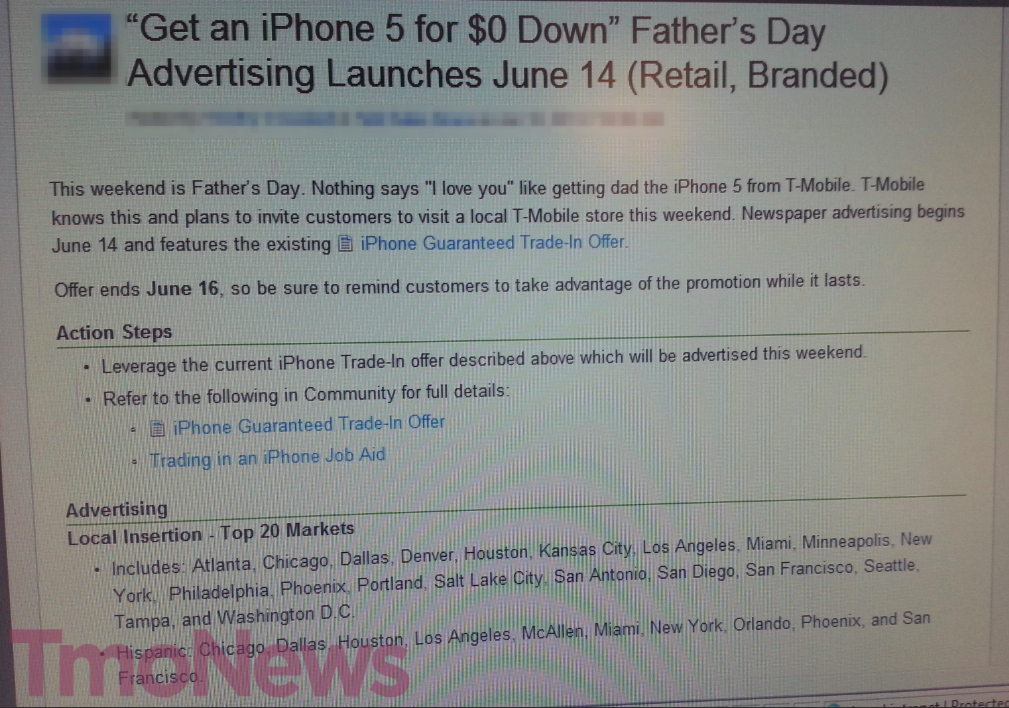 T-Mobile's Father's Day sale will mark the last chance to grab the iPhone 5 for $0 down. The offer, first announced back on April 10th is the same promotion T-Mobile highlighted this past Mother's Day.
The offer, which lasts through June 16th allows well-qualified customers to bring in their iPhone 4S or iPhone 4 devices to get the iPhone 5 for $0 down plus monthly payments. Depending on the value of their older iPhone 4 or 4S device, customers can also receive an extra credit of up to $120 good toward their monthly installments, existing T-Mobile bill, accessories or toward another device. Both new and existing qualified customers can take advantage of this trade-in offer. The end result being a "$0 down" net payment for customers and a decreased monthly payment of $15, down from $20 saving the customer $5 per month.
There's a few requirements for the trade-in device:
Must power on
Must not have cracked screen
Must not have liquid damage or any other physical damage
The offer is good for both GSM and CDMA iPhone 4 and 4S models and is good at any T-Mobile company-owned store this weekend and until June 16th.