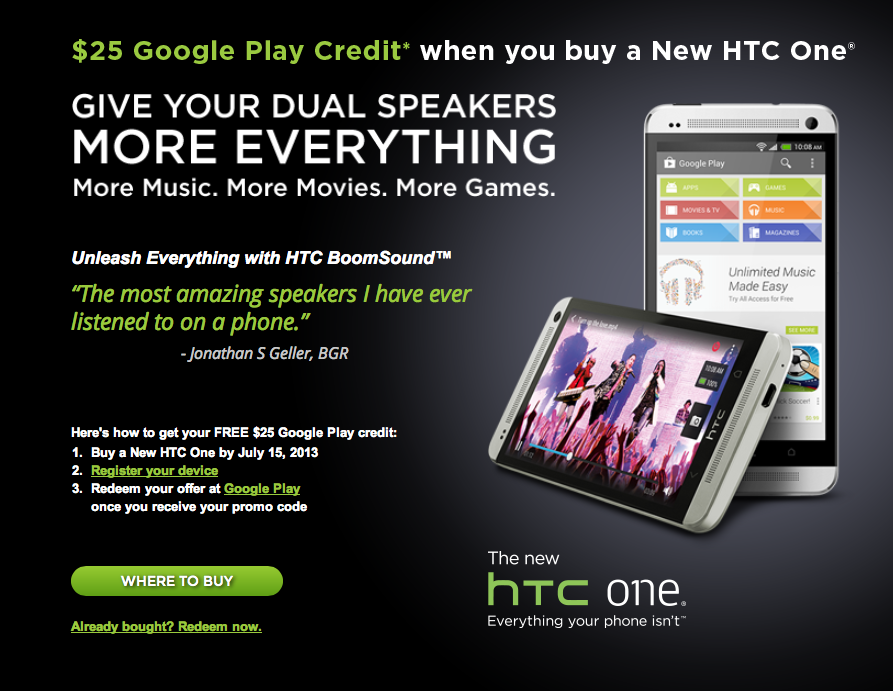 Good news for HTC One buyers as the manufacturer has opened up a special promotion offering a $25 Google Play credit with the purchase of any One device between now and July 15th. The process of claiming the credit is very simple, just buy the device prior to July 15th, register your device and then redeem your offer at Google Play once you receive the promo code.
The offer is good for any purchases made between June 14th and July 15th with Google Play credits redeemable up to November 30th of this year. Purchase registration happens at www.htc.com/us/googleplay/redeem and is limited to one registration per account. Codes will be delivered via email within 72 hours of registration.
That sounds like a pretty decent offer for anyone purchasing the HTC One, I mean who wants to pass up $25 worth of free Google Play credits?