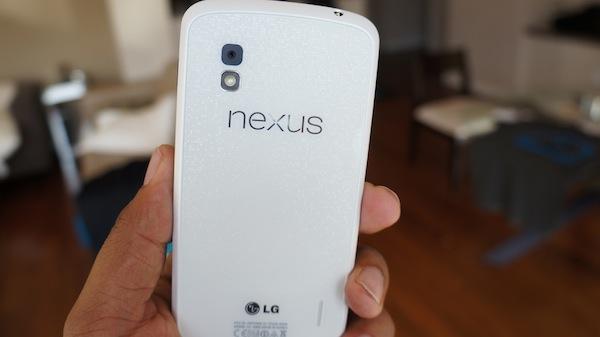 Oh hai White Nexus 4 as it makes the rounds over at Google's I/O conference. Pretty much every website, developer or Google Glass user in attendance has seen someone from Google hanging around with a White Nexus 4 so its public presence is a clear indicator its set to launch. According to a report out of Androidandme, the Nexus 4 with its white back shell will launch on June 10th and ship with Android 4.3. Yup, you read that right, it will ship with Android 4.3.
All signs point to Google keeping the same pricing and availability through the Play Store. There's no word on whether T-Mobile will pick up the Nexus 4 through its channels.
The Nexus 4 may not have the same appeal as it did a few months ago with the HTC One and Galaxy S 4 now on the block but vanilla Android at $299/$349 is still enticing. Of course you could always go all-in and pick up the vanilla Android Galaxy S 4 for twice the price at $649. That too is expected to come in white.