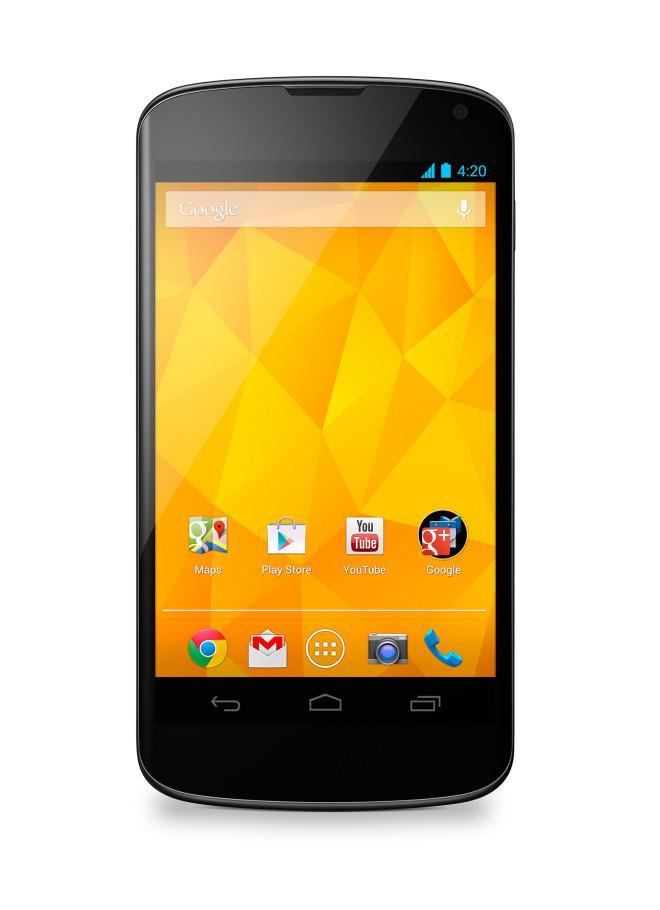 The White Nexus 4 has finally, officially been given the global release go ahead thanks to a new LG press statement. Once a unicorn talked about only in back-rooms and secret hallways, the white Nexus 4 unveiled itself to the world in a far more "official" capacity at Google's I/O conference earlier this month.
The Nexus 4 White features the same stock Android Nexus experience as the black color variant so any hopes for the addition of LTE, improved battery time or an improved camera are quickly put to rest.
The device will feature a 4.7" 1280×768 true IPS display (320ppi), 1.5GHz Qualcomm Snapdragon S4 Pro quad-core processor and 2GB of RAM.
"Nexus 4 set the standard for Android 4.2 Jelly Bean smartphones," said Dr. Jong-seok Park, president and CEO of LG Mobile Communications Company. "Nexus 4 White delivers the same Google experience to consumers in a stylish and attractive color option."
The device is expected the begin rolling out May 29th with global availability happening over the next several weeks. No word on whether T-Mobile will stock the device or if it will just be available through the Google Play Store.
As for the Nexus 5, LG says it likely won't come from its corner of the Android world. In an interview with Dutch Site All About Phones, LG Mobile's European VP said LG doesn't need to repeat the Nexus strategy. Kim said that the Nexus line has "no added value for us without our own skins."
However, LG officials quickly clarified to The Verge Won's statements and said they were misinterpreted by the publication. While LG isn't work on the "Nexus 5," the company wouldn't turn down an opportunity to work with Google again. LG officials stated that Kim was referring to the company's mobile unit in that it doesn't "need Nexus" to be successful.
All About Phones (Translated) , LG Pressroom