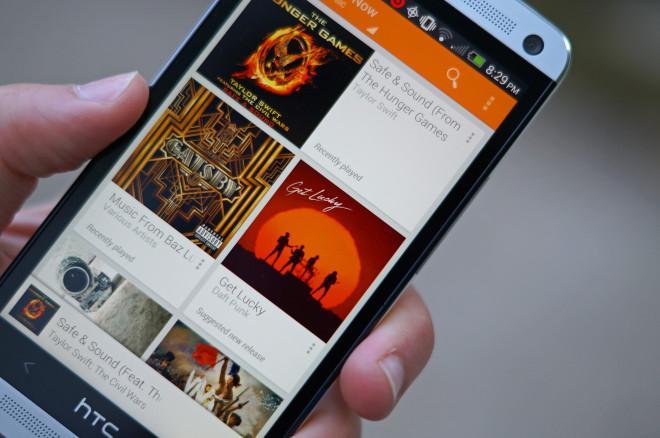 With the release of the vanilla Android Galaxy S 4 edition right around the corner, attention has turned back to HTC and questions surrounding a possible HTC One vanilla Android release. With five million devices sold, the One is a beautiful smartphone with a great camera, awesome speakers and it's easily one of the best devices we've seen come out of Taiwanese manufacturer.
HTC has denied publicly that a One vanilla Android is on the table, but a new report from Geek.com suggests that's not really the case. We're paying close attention to this but it was Russell Holly and Geek.com that called the Galaxy S 4 vanilla Android edition the night before Google I/O — surprising just about everyone.
Barring the price tag for a moment, the press has been largely favorable on the release of a non-Nexus device that comes with stock Android via Google's Play Store. Perhaps that was all the momentum HTC needed to restart the conversation in their corporate hallways.
According to their sources, Geek.com suggests the phone would be available first in the US ala the Galaxy S 4 edition which would make it sold through Google. With HTC highlighting Sense-software as a major reason the camera (ImageSense) and Boomsound (BeatsAudio) speakers are so wonderful, it would be interesting to see how HTC works those into a stock Android device.
If HTC couldn't release the device without providing for a lower quality camera and sound experience, they are better off not releasing it at all. No sense (pun intended) in tainting the One name. Another notable point is the idea that Samsung had a hole in their lineup for developer editions, where HTC already sells a dev edition HTC One. Mind you that device doesn't cover both AT&T and T-Mobile HSPA+/LTE frequencies ala Google Edition Galaxy S 4, so it's a little less attractive on the T-Mobile end.
Geek.com sources claim the device will be announced sometime with the next two weeks, with a "potential" release this summer. Their claim is supported by Paul O'Brien of Modaco, a well-known industry insider who also claims "multiple reliable sources" are pointing at a "Google Edition" HTC One announcement for next week.
Having a choice of both the HTC One and Galaxy S 4 as "Google Edition" devices would be fantastic for Android customers, even if the price tag limits the number of buyers.