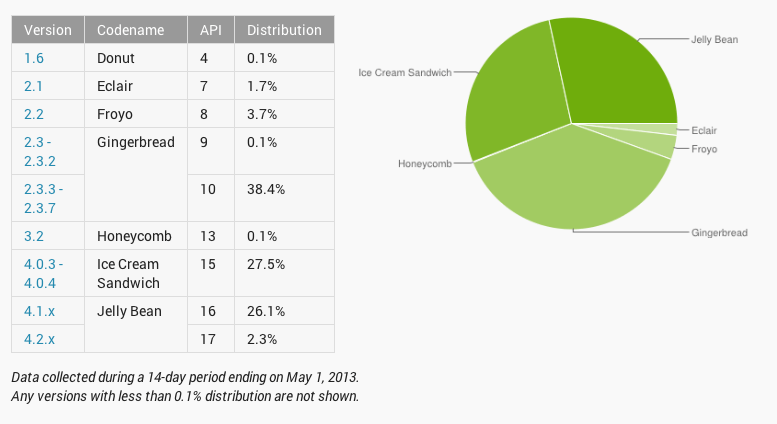 It's the beginning of a new month and that means a brand new look at the Android distribution chart. The good news is that Jelly Bean continues to grow, albeit slowly as its up to 28.4 percent of all Android devices, compared to 25 percent one month ago. Unfortunately, the growth of Jelly Bean seems to be coming at the expense of Ice Cream Sandwich which is down almost two-percent from last month.
That means customers on legacy Android versions such as Gingerbread or Froyo aren't getting updates as much as they are just upgrading to new devices. A quick reminder that as of April 2013, the distribution chart is now built using data collected based on when a device visits the Google Play Store. The good news with these distribution charts moving forward is that more than 50 percent of all Android owners are on Android 4.0 Ice Cream Sandwich and above.
With Google I/O just two weeks away, we expect the next month to have a whole new line on the distribution chart…Android 4.3 anyone?