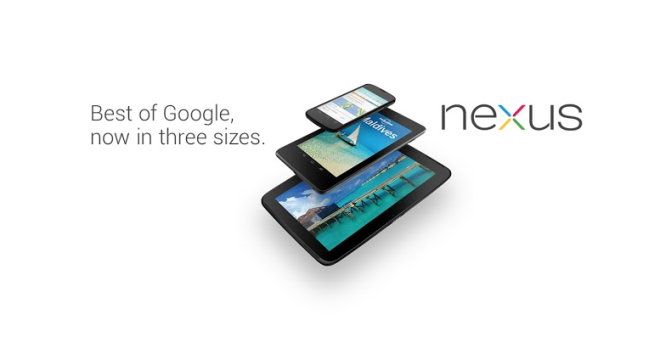 With the release of both the Galaxy S 4 and HTC One as "Nexus User Experience" devices in the past two weeks, many have asked what Google plans to do with its Nexus lineup of devices? Well, they'll keep on keeping on with the line as if nothing has changed. Google's Senior Vice President of Android, Chrome and Apps, Sundar Pichai says that Google will continue to make Nexus devices. "The goal behind Nexus was to guide the ecosystem. But that will continue as well." That's good news for Android fans as your choice of "stock" Android devices continues to grow and is doing so with some of the premiere devices in the Android lineup. In other words, more Nexus devices are planned, so now it's just a matter of when, not if.
Walt: So you won't make more Nexus devices?
Pichai: The goal with Nexus was to push forward hardware with partners. That will continue as well.