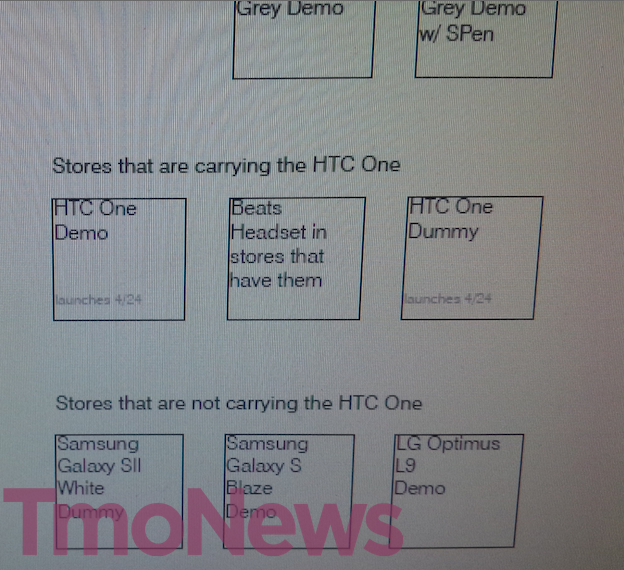 HTC One customers the T-Mobile world over have begged, hoping and wondering when the Magenta carrier would release the newest HTC flagship. Wonder no more as a newly leaked image of a T-Mobile retail store planogram hints that the sought-after device will launch on April 24th in "stores that are carrying the HTC One." Unfortunately,  that means some stores won't be carrying the One, at least initially which is similar to how the Galaxy S III originally launched.
Either way, it's a date and one appears to be far better than some of the whisperings going around about a mid-May delay. To think you all thought I wouldn't stop posting about the iPhone!
Let's hope that T-Mobile makes this date official sometime in the very near future, we need our chance to try BlinkFeed!