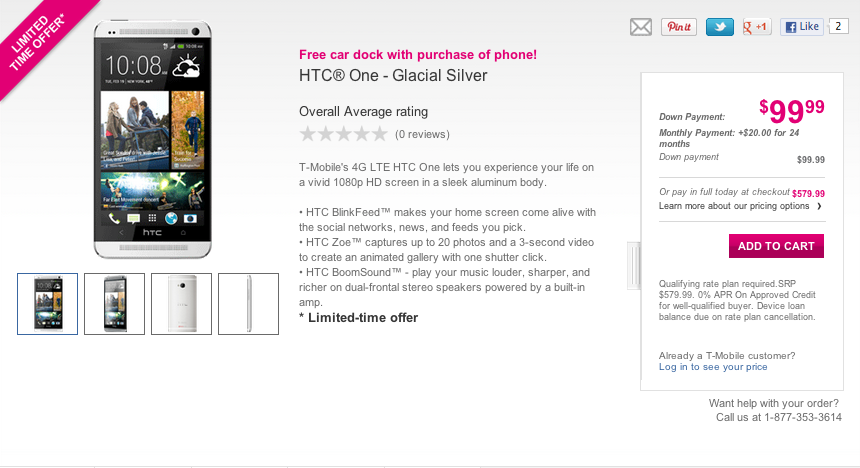 Update: T-Mobile just sent me a quick note about existing customer orders:
The HTC One is available for both new and existing customers online beginning today at http://t-mobile.com/htc-one.  We are experiencing some system issues, however, and are working to resolve it quickly.
Well, would you look at that, the HTC One is now available for pre-order from T-Mobile for $99 down with 24 monthly payments of $20. There's an extra bonus to pre-ordering early as T-Mobile is offering a Free car dock with purchase of the HTC One. The car dock is only available in limited quantities and T-Mobile expects them to go quick hence the "limited time offer" magenta-colored band in the top left corner of the image.
As of now, it seems upgrading customers are having a hard time purchasing the device online and only new customer purchases are going through. I'll be reaching out to T-Mobile this morning to confirm that the pre-order isn't specifically for new customers only. In the interim, I'd keep checking your online account and see when the device pops up for pre-order.
The total purchase price of the HTC One will be $579 and is expected to arrive in around 300 stores come April 24th.