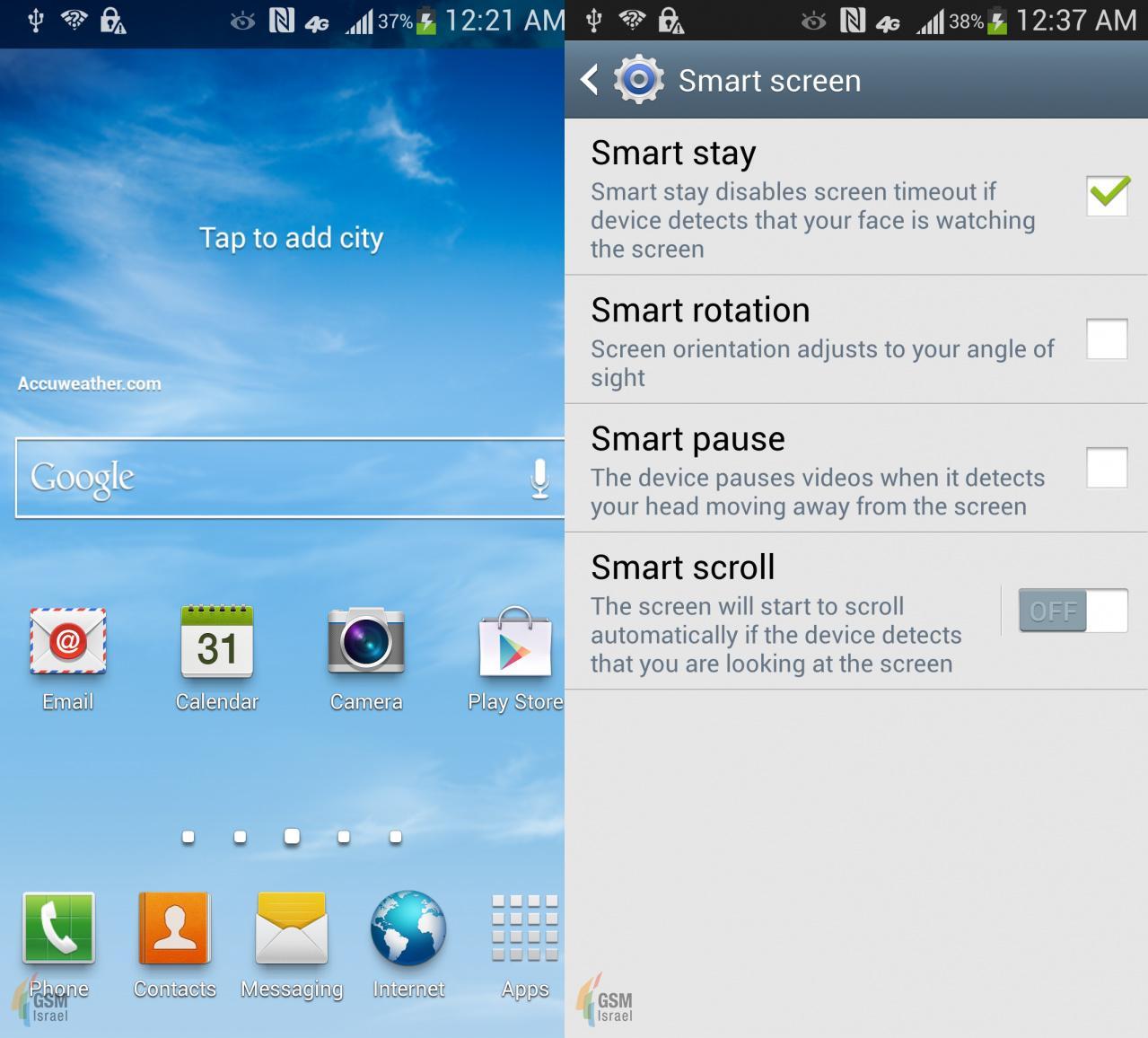 Samsung's March 14th Galaxy S IV announcement is coming up fast, and we hope that means details will start leaking out more and more. As with the Galaxy S III, Samsung has protected details and images of the Galaxy S IV like Fort Knox, but a new batch of screenshots from GSM Israel of a US based ROM showing off some anticipated features including:
Smart Scroll which will allow you to scroll up and down a page using eye movements, as well as Smart Pause which will freeze video if you move away from your phone. It appears very futuristic and real world use will definitely make or break these features, but they sound cool.
Along with the new features, the images confirm a 5" 1080×1920 display, quad-core 1.8GHz processor, 2GB RAM and 13 megapixel camera. All of this sounds wonderful, now all we need is someone to leak the real phone.
SamMobile via GSM Israel