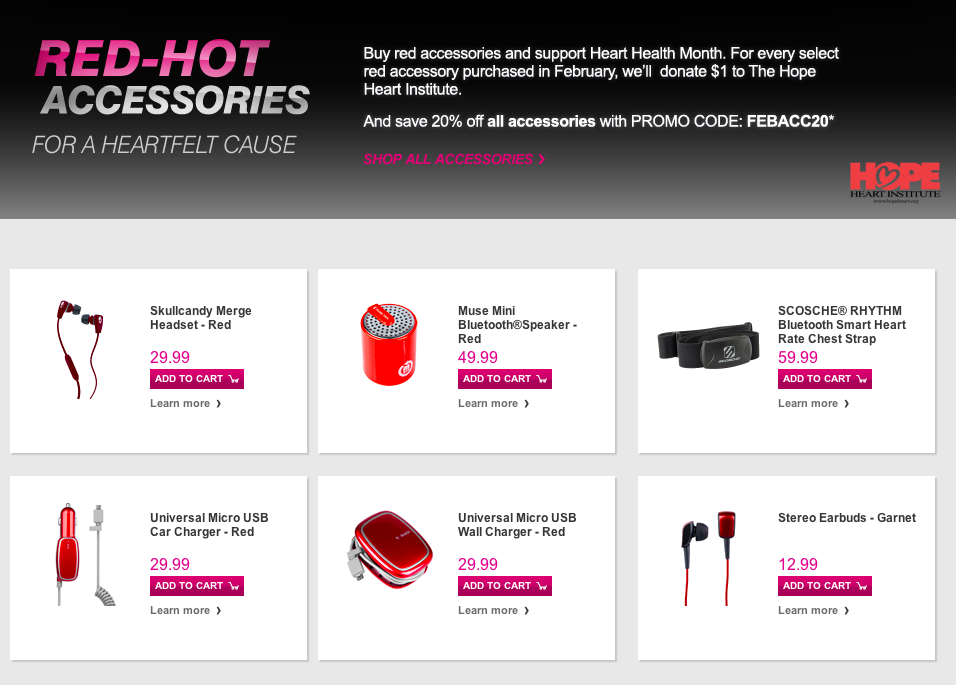 We're all about good causes and with February set as American Heart Month, T-Mobile is doing its part to help give back. The purchase of any of the red accessories pictured above will lead to a $1 donation for each accessory purchased. T-Mobile will give up to a maximum of $50,000 before the offer express on February 28th.
Along with the red accessory promotion, T-Mobile is offering 20% off all accessories through March 21st using promo code: FEBACC20.
"Buy red accessories and support Heart Health Month. For every select accessory purchased in February, we'll donate $1 to The Hope Heart Institute."
Support a fantastic cause and pick up a red accessory today.