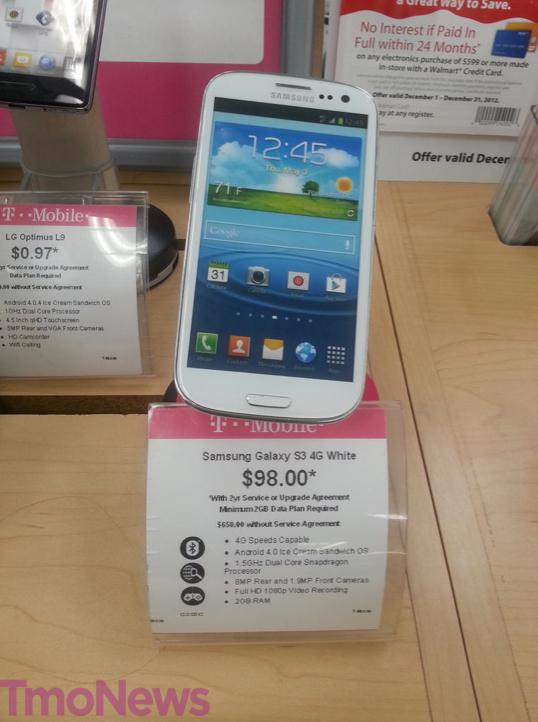 Looking to score a Samsung Galaxy S III on T-Mobile? Best take a good long look at Walmart as their new price for the Galaxy S III drops to $98. No, this isn't a holiday promo as this pricing should last beyond the end of the Christmas holiday shopping season. This is a great deal and a better offer than even T-Mobile's own pricing. The price is good for both new customers and qualifying upgrades.
Head down to your local Walmart and treat yourself this holiday season, you deserve it.
Thanks @phonedoggy for the image!