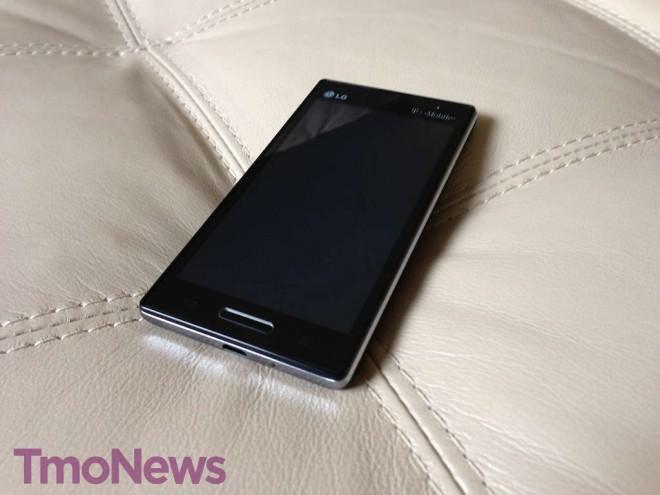 Penning this review just a day after I post the Galaxy Note II review presents an interesting quandary, how do I give the LG Optimus L9 a fair shot while the Note II is still fresh in mind. The truth is that since I reviewed both at the same time, I took a few extra days posting them which I hope you won't mind. Switching back and forth is thankfully no problem at all due to multiple lines, microSIMs and my blogger lifestyle that affords me the opportunity carry multiple devices at once.
The good news is that if you're eyeballing one of these two devices, they don't sit in the same range, but that doesn't take away from the idea that the Optimus L9 is a very good budget Android device. The Optimus L9 never tries to overreach its middle-of-the-road position and that's a good thing, for the budget-minded shopper who doesn't need the horsepower of something like the Note II, the Optimus L9 is a great choice.
Specifications:
4.5" IPS LCD 960×540 display
1GHz TI OMAP 4430 dual-core processor
1GB RAM
4GB internal storage
microSD expandable storage up to 32GB
HSPA+ 21Mbps
5 megapixel camera rear
VGA front-facing camera
1080p video capture
Wi-Fi Calling
Pros:
Budget-friendly price
Extremely light and thin
Long battery life
Cons:
Plastic feel lacks quality feel
HSPA+ 21, not 42Mbps
LG UI might turn you away
Hardware:
I may list the plastic feel of the L9 as a con, but I want to clarify that I hesitated about doing so because I don't want anyone confusing "plastic" with bad quality. I don't feel like the L9 is poorly made, nor do I feel like I'll break it with a 2 foot drop, it just lacks the "quality" material you might expect from HTC and Samsung. The L9 continues with LG's almost standard boxy smartphone look with slightly rounded corners, though it does add a few "extras" to try and spruce up the look. The metal trim surrounding the 4.5" Gorilla Glass display adds just flair to stop the L9 from looking like a bland rectangle.
The device itself relies on plastic and glass and doesn't worry about higher-quality materials that you might find on a flagship device like the LG Optimus G (Nexus 4). I did however LOVE the matte backside of the device, as I continuously loathe Samsung's slippery backside. Put together, the L9 feels incredibly light, thin and I had zero concerns about the overall lifespan of the hardware. The device feels strong, even while it reaches for the sky with plastic. Moreover, the lack of glass might help ease any concerns an accident prone person might have over dropping the device.
The greatest asset to the L9 is the 4.5" display which is seemingly tucked into a 4–4.3" chassis. If I hadn't told you the L9 had a 4.5" display and you looked at with the naked eye, you probably would guess smaller, definitely smaller.
The home button is a physical button resting flush with the surface and sandwiched in-between two capacitive buttons. The back and menu capacitive buttons rest to the left and right of the home-button respectively and require little travel to hit while holding the phone with one hand. The right-hand side of the device features the power button, the top featuring the 3.5mm headphone jack and the volume rockers gracing the left side. The rear of the device features a speaker, and is home to the 5 megapixel camera with flash.
The 960×540 IPS display is good, but not mind-blowing as with HD displays that you might find on higher-end devices. If you can't see, we're beginning to form a message here, that the L9 is a perfectly good mid-range device, so long as you don't expect it to rival devices like the Note II or Galaxy S III. You'll see some pixels if you hold the screen to close to your face, but in a normal reading position, you can't make them out.
Software: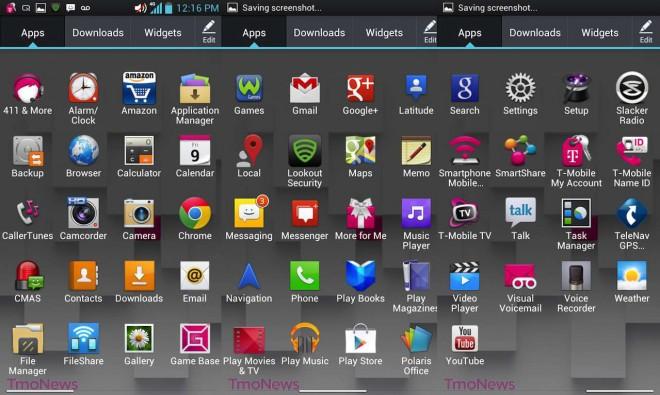 The L9 runs Android 4.0 Ice Cream Sandwich with an Optimus 3.0 overlay, which offers up plenty of LG-specific extras. Out of the box the lock-screen offers up four customizable app slots along with a possible seven home screens to customize to your hearts content. LG's UI is fairly minimal here and won't get in the way of your day-to-day Android tasks. Powered by a 1GHz dual-core processor, I didn't notice any lag while going through my usual tasks of switching between email, chat, text, Twitter and Facebook. I'm sure if you try and run too many apps at once, you'll push the L9 too far and cause some slowdowns, but for the general user, there's enough horsepower to keep the software running smooth.
Unfortunately, my least favorite part of carrier sold smartphones is back with a bevy of pre-installed bloatware. Amazon, Game Base, LookOut Security, More for Me, Polaris Office, Mobile HotSpot, My Account, Name ID, T-Mobile TV, TeleNav and Visual Voicemail make sure that there's plenty of icons taking up your app drawer. I know that to some bloatware is just a trivial part of a smartphone purchase, but it never fails to drive me crazy.
Like the Note II, the notification bar seems very cluttered with LookOut, T-Mobile's billing notification and the rest of your general notifications. Again, this is a personal and minor quibble, but it makes me appreciate stock Android again and again.
One interesting aspect of the stock browser is the toolbar that pops up which includes back/forward keys, new tab, bookmarks and a zoom function to help navigate smaller font web pages.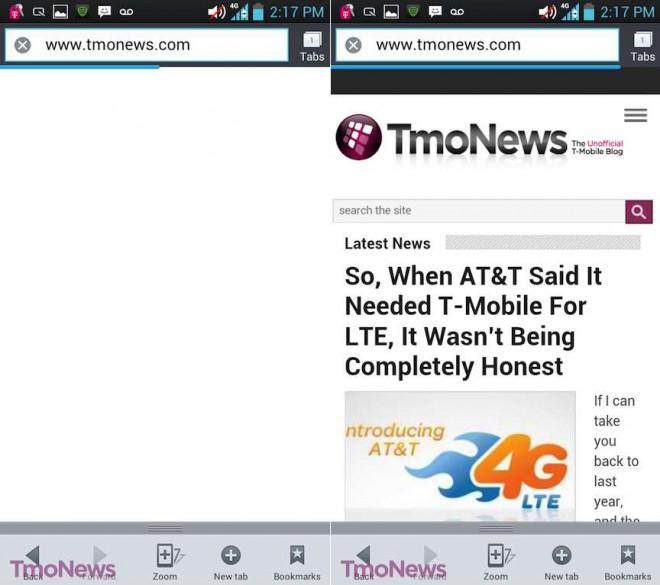 The default keyboard on the L9 seems like a pseudo-version of Swype where words are formed by sliding your fingers across the keys and it works ok. As a HUGE face of Swiftkey, I tend not to keep the stock keyboard anywhere and without an option to switch to the stock ICS keyboard, I'd immediately go third-party here.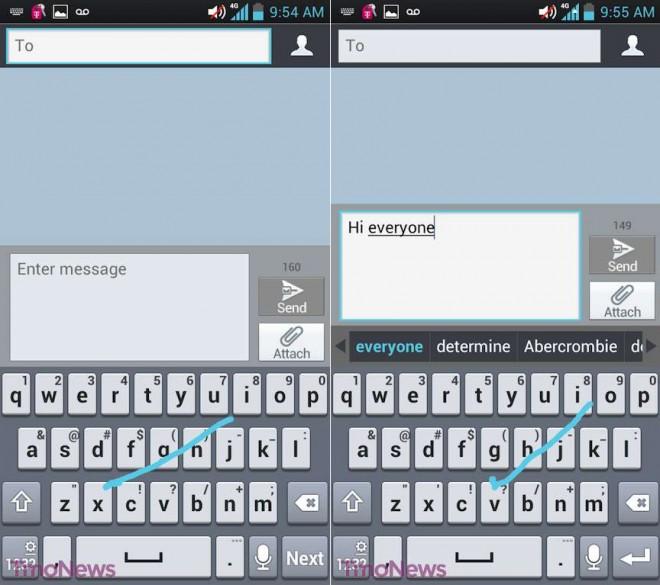 The app drawer organizes through Apps, Downloads and Widgets. Each section is independent from one another so you won't get kicked into one or the other if you continuously cycle through. You can also choose smaller icons where shifts from a 5×4 to a 5×6 app drawer. It's a nominal change, but as someone who isn't a huge fan of folders, the more I can fit on one screen without going too small is something I consider a nice touch.
Camera: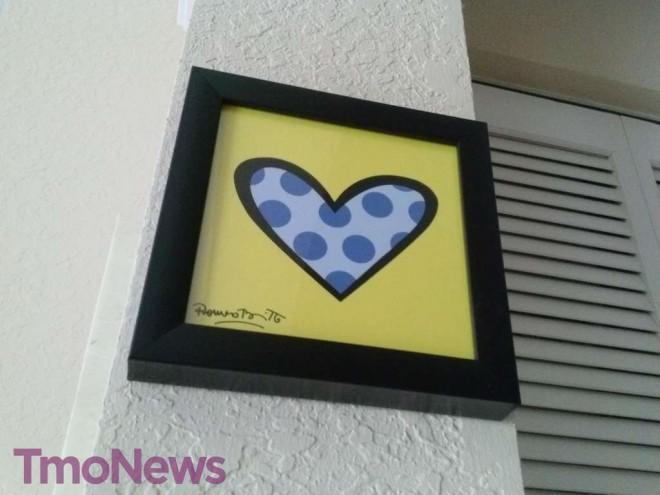 The LG Optimus L9 features a 5 megapixel camera capable of shooting 1080p video. Photo quality is ok, and will certainly suffice for those moments when the best camera you have is the camera you have with you. There's a bevy of options, including brightness, scene-select, ISO, white balance, color effect, timer, auto review, geotagging, panorama mode and more. Continuous shot mode is great if you're trying to capture a moving object and face-tracking, which allows for the camera to try to focus on what it thinks is your face.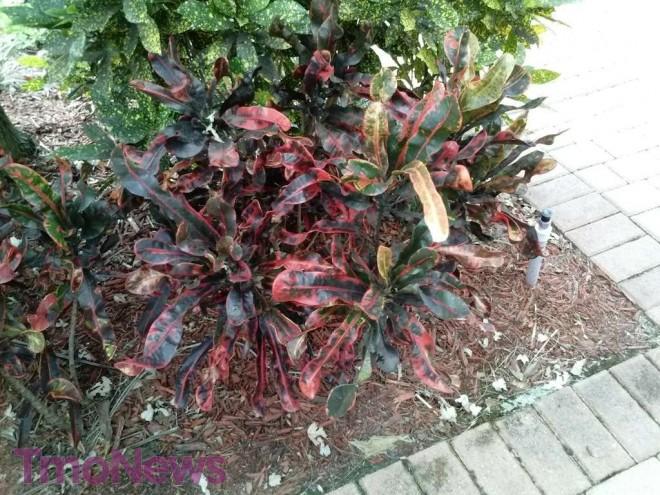 The honest assessment of the L9 camera is that if you're looking for the best smartphone camera money can buy, this isn't it. However, if you're buying the L9 I'll assume that your goal is to get a passable camera and you definitely get that. Just don't expect to replace your point and shoot and you'll be content with this five-megapixel shooter. You'll still see some decent color with outdoor shots and some washed out colors from indoor shots.
Network Performance: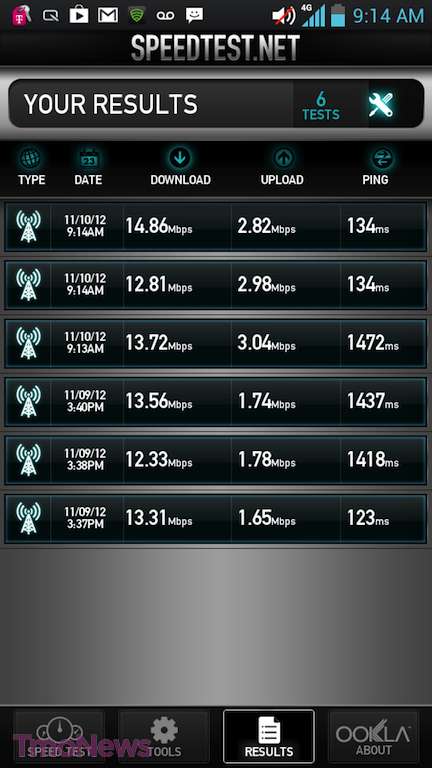 Voice calls on T-Mobile's network came through loud and clear, and volume in the earpiece was louder than average. Callers on the other end said I sounded clear and had no problems making out my voice. At the loudest level, the speakerphone sounds like a fuzzy, but that's not an uncommon experience for me on most phones. Speeds on T-Mobile's 4G HSPA+ network averaged in the 10–14Mbps range and I rarely hit single digits during any of my speed trials. I never really hit EDGE in my area, except when I'm using my iPhone but I can tell a definite difference in voice quality over HSPA+. I didn't experience any dropped calls with the L9 and it held on to its signal even when deep inside department stores or the back of Target and Publix, areas that are notorious for me to lose signal strength.
Battery Life:
LG says the Optimus L9 battery is a "long-lasting 2,150mAh battery" and they're not wrong. I don't run movie rundown or Wi-Fi only browsing tests, I go by what I can get away with in real-life use. I easily powered through a full day of browsing, tweeting, messaging, chatting and email with battery to spare. I can eek out at least 6 hours of usage each day and still have more than 20% left by the time I turned in for the night.
Final Thoughts: 
For the price, the L9 turns in solid performance, a great form factor with a 4.5" display and long battery life. All things considered, I'd take the L9 over the Galaxy S Blaze 4G, arguably my favorite T-Mobile phone due to form factor because of the extra screen real-estate. Still, the promise of Samsung's community huddling around the Blaze 4G and developing ROMs makes an enticing offer. Still, the larger screen on the LG would win me over as I get spoiled with the larger displays.
The best part of the L9 is the $80 price tag, which is a great price for an introductory smartphone that features a 4.5" screen and dual-core processor. Still, you could add a little more money and grab the HTC One S which offers a far superior feature set. If you just want a nice little Android phone, don't care about the most recent updates and just want something that'll power you through the day, the L9 is a great choice.